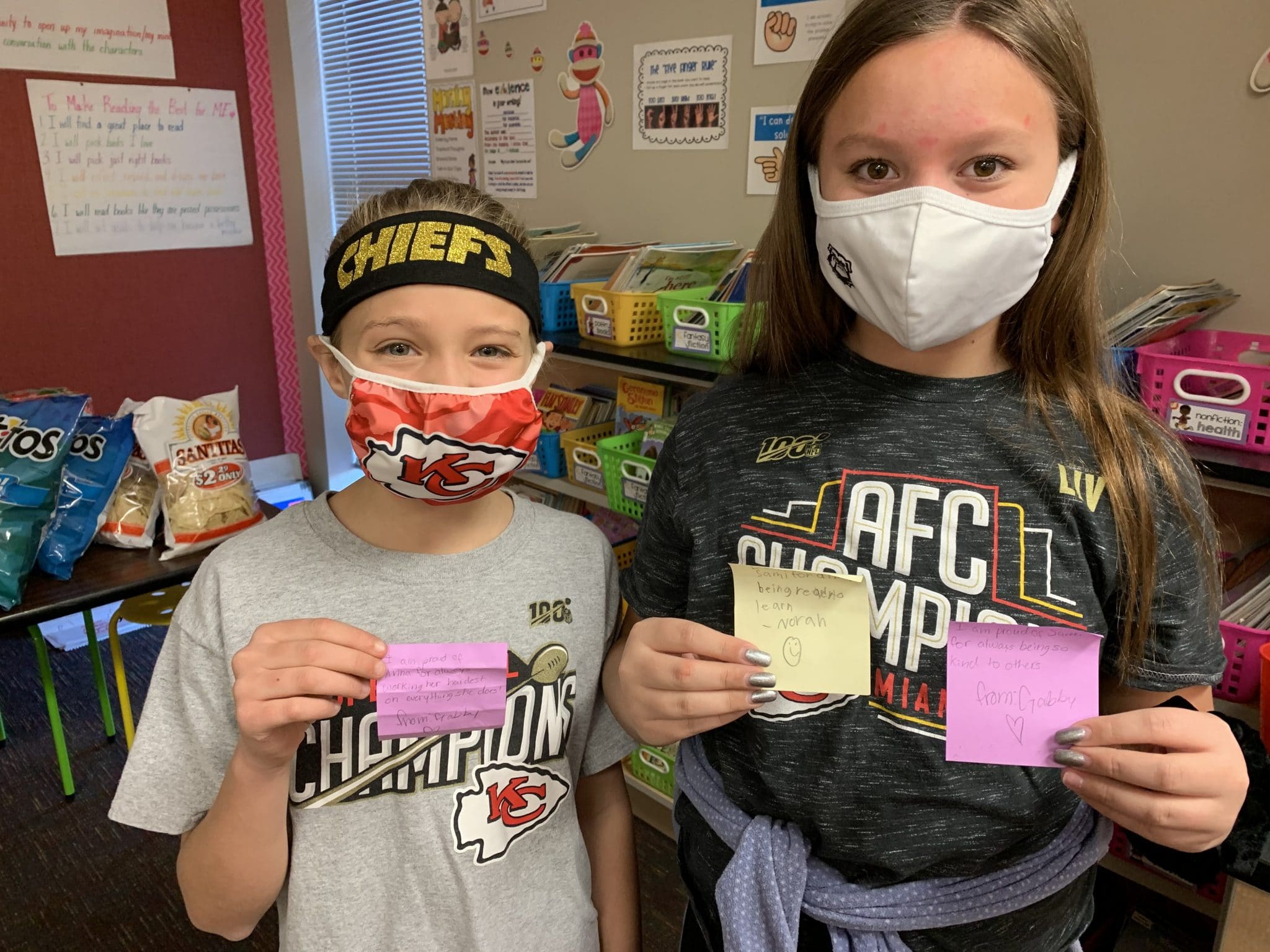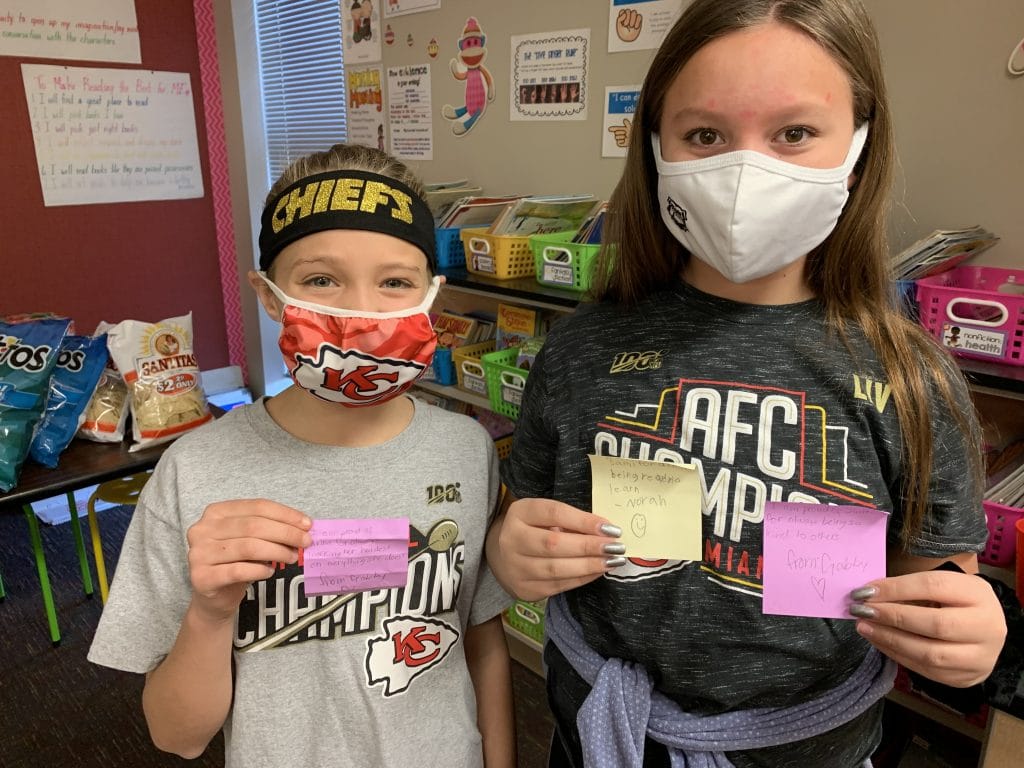 [0:03] Social-emotional learning has been the focus of many educators lately and it's because, as the pandemic continues, as social-distancing becomes the new norm, we are stressed now more than ever, SHAPE America's health. moves. minds program was designed to combat stress, anxiety, and the effects of social distancing, which removes many of the student's and families' support systems.
Kristi Bieri, Odessa Upper Elementary
[0:42] Hi, my name is Kristi Bieri, and I teach at Odessa Upper Elementary in Odessa, Missouri, and I am also the state coordinator for MOSHAPE. The health. moves. minds. program brings lessons, activities and community-building ideas that can help kids live their best lives and is a huge game-changer for your school community.
[1:02] This week is Random Acts of Kindness Week and there are so many wonderful things happening around our school. Students are hanging kind, meaningful signs with tons of positive messages outside classroom doors. I was also lucky to walk in on a classroom that was doing a morning meet and greet, then finished off by sharing out proud moments that students wrote out about how proud they are of things the students do around the classroom or school.
[1:30] I have noticed that doing a health. moves. minds. program in my school, students are more respectful, kind, and a little more outgoing.
Kyle Salvo, Twin Chimneys Elementary
[1:38] Thanks Kristi. Hello everyone. My name is Kyle Salvo, and this is my third year completing the health. moves. minds. program at Twin Chimneys Elementary in O' Fallon, Missouri.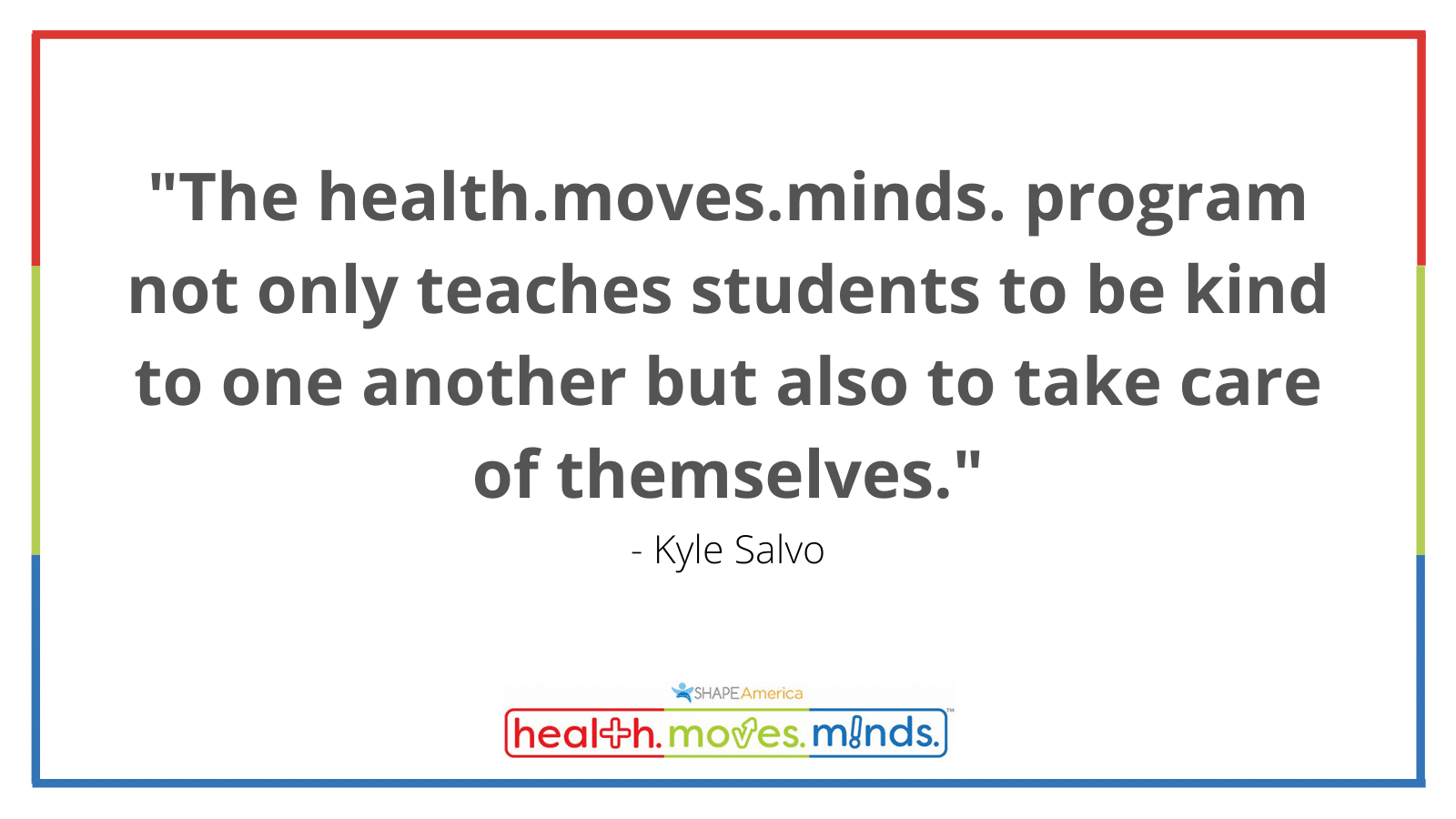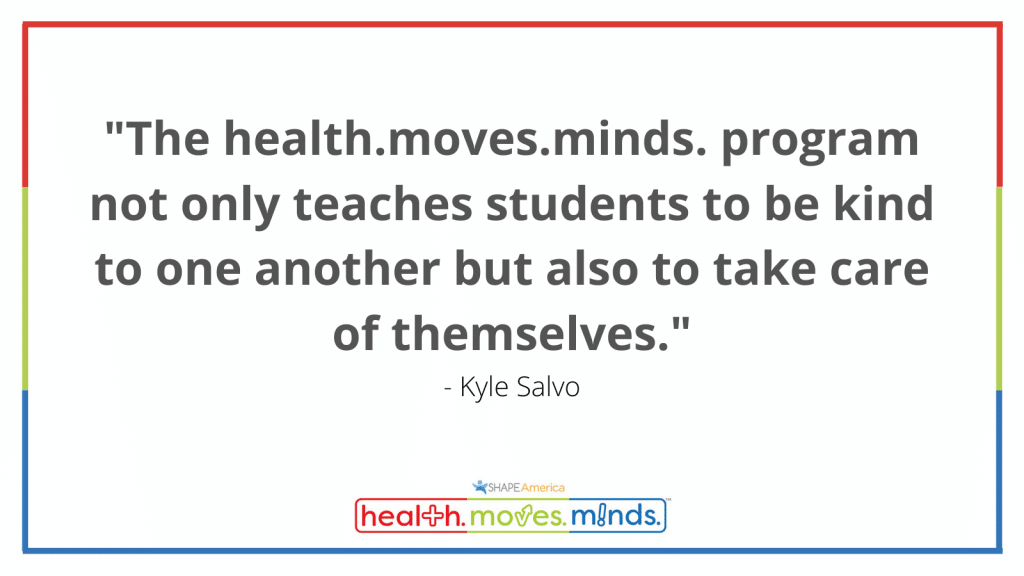 [1:48] Over the last three years, I've witnessed students in my school show empathy towards other students. I've seen fifth-graders befriend incoming students that are having a rough time transitioning to a new school and becoming best friends by the end of the first quarter. I have seen students helping out the sub-custodians in our buildings during lunchtime. I have even seen students that you wouldn't otherwise think anything of utilize our halted wall, which is taught in the health. moves. minds. program.
[2:14] The health. moves. minds. program not only teaches students to be kind to one another but also to take care of themselves. The way this program conveys community in a school building is amazing. The program is truly a game-changer.