Adapt!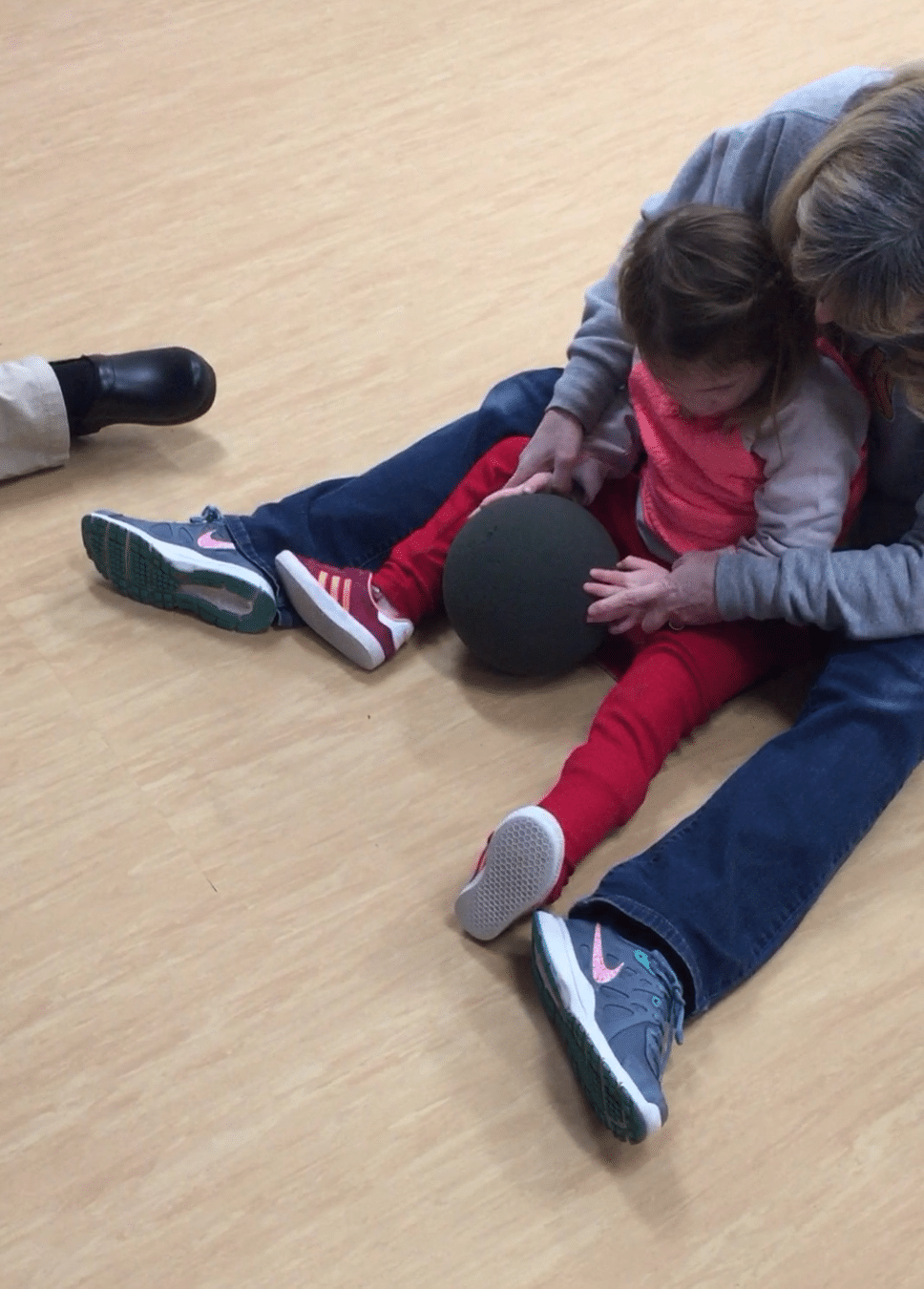 As adapted physical education teachers, we often have to be flexible and adapt to our environment. We may have to move out of our teaching space for various reasons, or maybe we don't have a set teaching space and we travel with equipment in our vehicle. Either way, we are capable of thinking on the fly and coming up with creative solutions to be able to teach our students. Distance learning is no different for us except that we have a few more constraints put on how we can teach our students. We just have to use our adapted PE brain to figure out how to best accommodate our students' needs through distance learning.
Think outside your equipment box!
Think about how you teach your students on a regular basis. You may have a lot of great adapted equipment or you may have made a lot of your own equipment. Think about the different household items that your students probably have and how you can use those in your teaching. A baking sheet or cutting board could easily be used as a ramp for bowling. Cups and bottles could be used as bowling pins. A rolled-up t-shirt with a few rubber bands or tied into knots could be used as a bowling ball. These things may not be ideal for bowling, but they could work and might make for a fun activity for families to try at home.
Use your imagination!
If you use jump ropes at school and your students don't have jump ropes at home, have them pretend like they are using a jump rope. They will always be more successful with an imaginary jump rope than they might be at school with a real one. Have your students imagine using various pieces of equipment like practicing swinging an imaginary bat or racquet. If they can focus on the movement that their body should be doing, they will be able to perform it better than if they have to worry about the implement in their hands.
Use tech to teach!
To make things easier for your students and their families, make videos to demonstrate the skills you want them to learn. You don't need to do anything fancy or use any new technology that you haven't used before. You can create a video with your phone, iPad, or laptop. You can make a video with anything that you have with a camera. You can prop your phone or iPad up to take a video of yourself if you don't have someone else to record you. Once you've recorded your video on your device, if it's not on your computer, you can email it to yourself or upload it to Google Drive or Dropbox. From there you can send it to your students, upload it to your website, or upload it to YouTube to get a link that can be shared. If your school email address is through Gmail, you also have a YouTube channel through that email address. I recommend listing your YouTube videos as unlisted so people cannot search for your videos but you can still share your videos through a link. This will help if your videos are too large to send through email or take up too much space on your device.