"Hands, touching hands, reaching out, touching me, touching you."- Neil Diamond
Most adults and students can finish the lyrics above. Not only can you sing it, but when you hear it, it brings you back to a place in time: a school dance, a wedding, first heartbreak or a backyard BBQ. We can communicate through music and learned to do so at a very young age. We repeated days of the week in song, sang the alphabet, and memorized every lyric to every song from High School Musical. The same rings true in my adaptive PE program!
Ten years ago, I decided that we would dance! Not as a warm up; it had to be more. I needed to get my students on stage. Many people doubted that this would be possible. How would I get fifty special needs students on stage? Most of our students are affected by Autism and fall on the spectrum. Flashing lights, loud music and a cheering audience doesn't fit what some would deem "acceptable" curriculum. We have students in wheelchairs, walking crutches and some that are visually and hearing impaired. I sat back, reminded myself and anyone that would listen, that they are just kids. They want to fit in socially with peers their own age and be connected to their school.
We started small and performed for PE classes and administration during our class period. One day an administrator walked through our gym, and I asked if we could perform our dance for him. My students gave their all and when we finished, he stood there with tears in his eyes. He asked the students, right then and there, to perform in our school assembly.
They jumped up and down, popped a wheelie and hugged one another with excitement. Two weeks later they performed in front of 3,000 of their peers and as they struck their final pose, the students rose from their seats and gave them a standing ovation.
Benefits of this Six-Week Dance Unit Include:
1. Repetitive Lyrics Improves Communication: Repetitive lyrics improves communication between our tutors and special needs students. It also gave students a topic to talk about. Who is their favorite singer, song? Personalities began to show and students started opening up. We sang together and moved to all different genres of music.
2. Participation Increases! Modeled behavior by our tutors improves participation for most, if not all of our high functioning students who struggled socially or with high anxiety.
Our tutors are trained for 6 weeks (separate training in PE class) in order to work with our special needs population. We encourage a "modeling" behavior approach to improve social networking and appropriateness in school and at home.
If our students see our tutors doing it, they will follow. Keep it appropriate and set expectations.
3. Creates an opportunity for students to perform: For some of our students it is the only time their parents will ever see them on a stage performing in front of an audience.
4. Gets the School Involved and Builds Connections: When students get involved they become more confident and help teach those around them acceptance. This past year we included our choir classes to perform with our students. We also created a solo number for a group of girls to sing before our dance, acapella.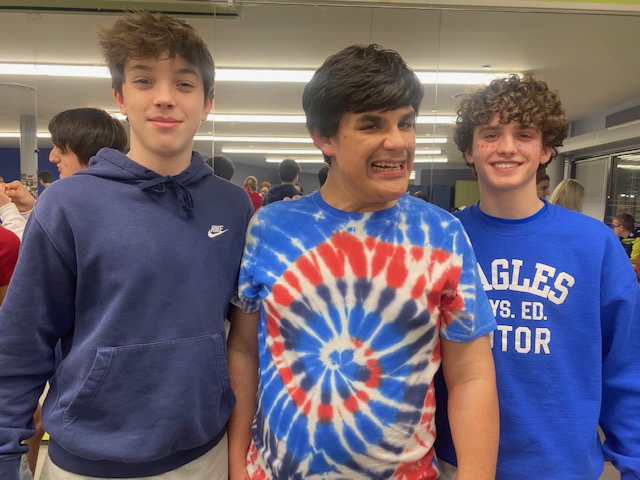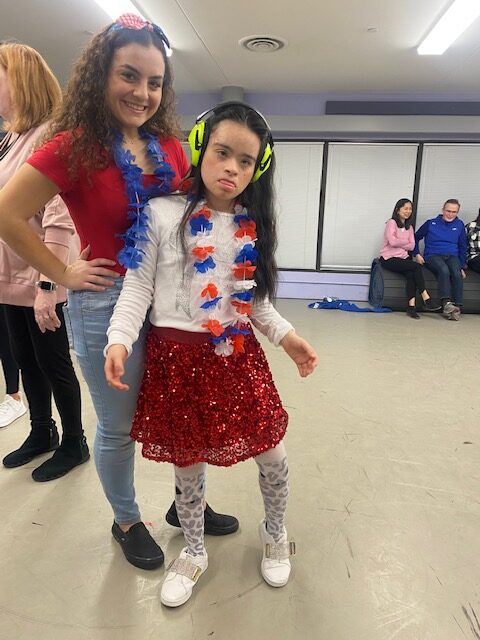 15 Tips for Planning and Organizing your Event!
Keep it simple: ( I choreograph the dances myself and have used tutors to help or guest choreograph). The internet is a great place to find dance moves. You can also reach out to me personally for recommendations!
Simple music works the best (lean on the slower side): Sometimes the slower the better.
Pair your Tutors (peer helpers) with your special needs students: Some students may need assistance with their wheelchair, balance or simple movements.
Use resources within your school: I asked to be a part of our Dance Showcase in physical education. I have also reached out and have been added to our dance troupes evening show.
Start with popular dances: The Cha Cha Slide, Cupid Shuffle, Electric Slide, Wobble (I call this the wedding portion). You can use your peer helpers to lead if this is not your area of expertise.
Practice, Practice, Practice: Make it routine and repetitive. We would practice our dance three days a week and participate in sport and fitness the other two days.
Have tools on deck and be prepared: We always have headphones and fidgets available for use at any time.
Do NOT expect perfection: Students may be off count or moving in the wrong direction. I tell them to fake it till you make it!
Allow students to move on stage safely: We have a few students with autism that will wander on stage. I pair a very responsible tutor with them. I even join them to walk around on stage.
Be Understanding and Flexible: Allow for students to feel nervous and even have the opportunity to "back out."
Give students different roles: About five years ago I had a student with Autism that refused to dance, but he wanted to be our DJ. We decorated a podium and he joined his peers on stage. He even did the entire dance behind his booth. I also have had other students with autism create a slideshow, work our sound booth, and create the lighting.
Get the Word Out! Invite everyone they know. Our students' former teachers attend, as well as their loved ones.
Costume the performance (Find a theme, keep it free): We use simple clothes from home. Neon, America, black and white, Disney, even school colors.
Make it a social celebration! We arrive early on the night of the show, order pizza, finish makeup and hair and pose for pictures.
Bring a box of tissues! This performance is such a memorable experience for students, teachers, friends, and loved ones.
Bonus: After your performance, start preparing for the following year, because your students will LOVE this experience and ask to do it again!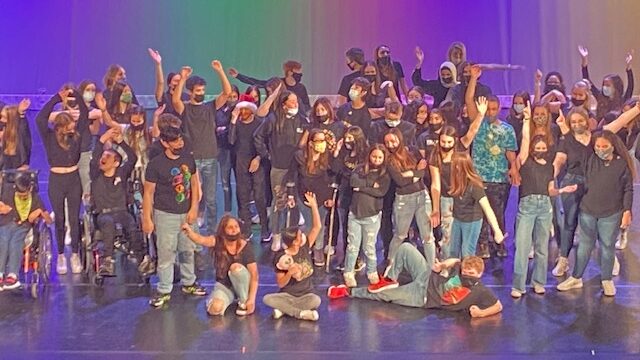 I have been teaching this class for 18 years and two years ago after a performance, the mother of one of the students approached me. She asked if we could choreograph a performance for her sweet daughter's quinceañera. I asked our tutors if anyone would be interested in attending and all of their hands went up. On a cool day in February, we danced beside a young girl entering her next phase of life. Her parents cried during the entire performance and told the tutors that she never thought they would see this day. Their daughter, dancing, singing and laughing with her friends.