The beginning of the school year is full of anticipation, excitement, and the reminder of, "I have so much to do." Inevitably, one task that is on the plate of teachers is curriculum planning. This process takes a considerable amount of time and energy and when done well, it is a never-ending cycle of develop, teach, reflect, modify, teach, etc. But this energy is so worth it. The curriculum serves as the map for the entire year of learning. Teaching without a curriculum is akin to traveling from Pitsburg, OH, to Georgetown, KY, (two towns most of you are not familiar with) without a map. In essence you would just wander around hoping to get to Georgetown. Fortunately, Gopher now offers a free map for you, DynamicPEASAP at dynamicpeasap.com. Before going any further, I encourage you to take a peek at the website, sign up, and look around. It's all free, so just sign up and there are loads of tutorial videos to help get you started.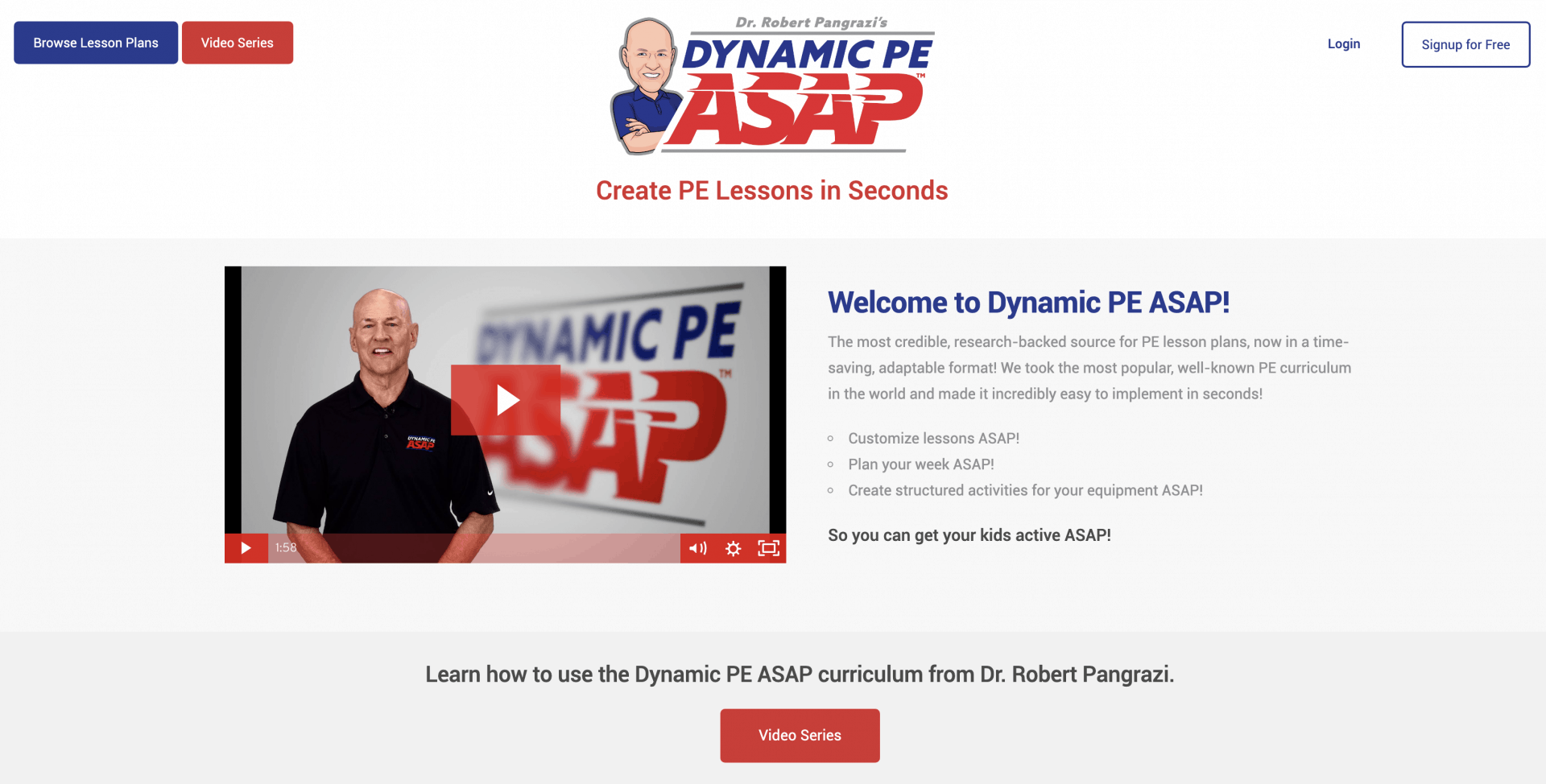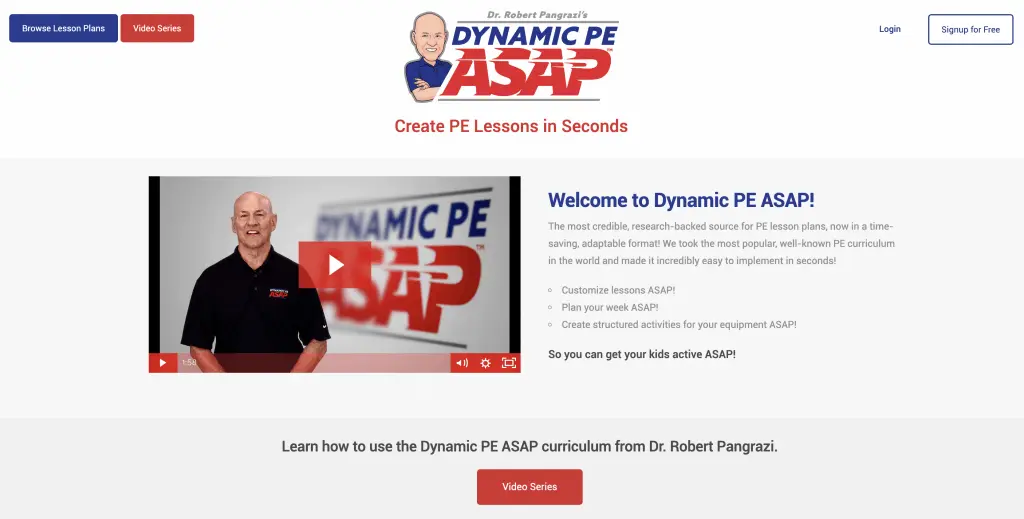 Welcome back! Now that you have looked at the website, let me outline FIVE reasons I think dynamicpeasap.com will help you.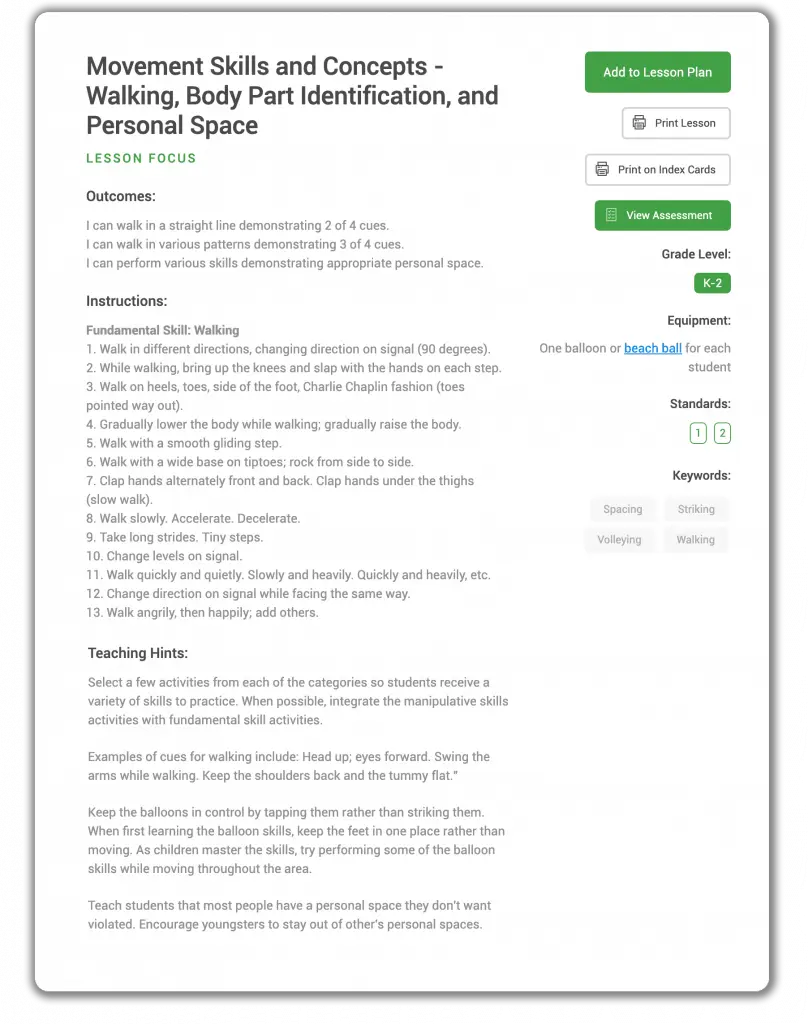 1. It is ready to use
You won't have to develop a thing. The outcomes are written, the lessons are written, an assessment is provided for every lesson, AND it's all organized into a yearly plan ready to start today… or your first day of class. The development of this curriculum has taken 50+ years, and it has evolved with a solid foundation of a passion for promoting physical activity for all youth. It is standards-based and divided into three developmental levels, K-2, 3-5, and 5-8. All you need to begin is a computer, a login, and a few clicks.
2. It is flexible
As some of you read, you may be thinking "a boxed curriculum" that won't work for me. RIGHT! That's why ensuring flexibility was one critical component in the development of DynamicPEASAP. We offer a yearly plan to get you started, but EVERYTHING is designed so you can adjust it to meet your needs. For example, the drag and drop feature allows you to drag activities into a template and generate your own lessons. Lessons that meet your needs. You can also drag and drop weeks within a yearly plan. For instance, if you teach a throwing lesson for Week 10 and you decide you really like the lesson, but it should be taught earlier, you can drag it up, rename it Week 2 and you are ready for next year.
3. It provides outcomes
The development of a quality lesson starts with the creation of an outcome. What will students learn? Every lesson in Dynamic PE ASAP has several outcomes that were used to guide the development of lessons and learning experiences. The outcomes are based on SHAPE America Standards and are written specifically for these lessons. They can also be easily modified to meet the needs of any lesson modifications you choose to make.
4. It provides lesson cards
When I taught, one of my biggest challenges was making teaching cards. I taught so long ago that I could not type a card and print it. I had to hand write it. DynamicPEASAP allows you to print out each activity onto a card that you can fold and put in your pocket. Once you have created your own lesson (see #2 above), you can print out the entire lesson. If you prefer a large lesson or need that for an observation, you can do that. Or you can print it on a 5×8 card and you are ready to teach.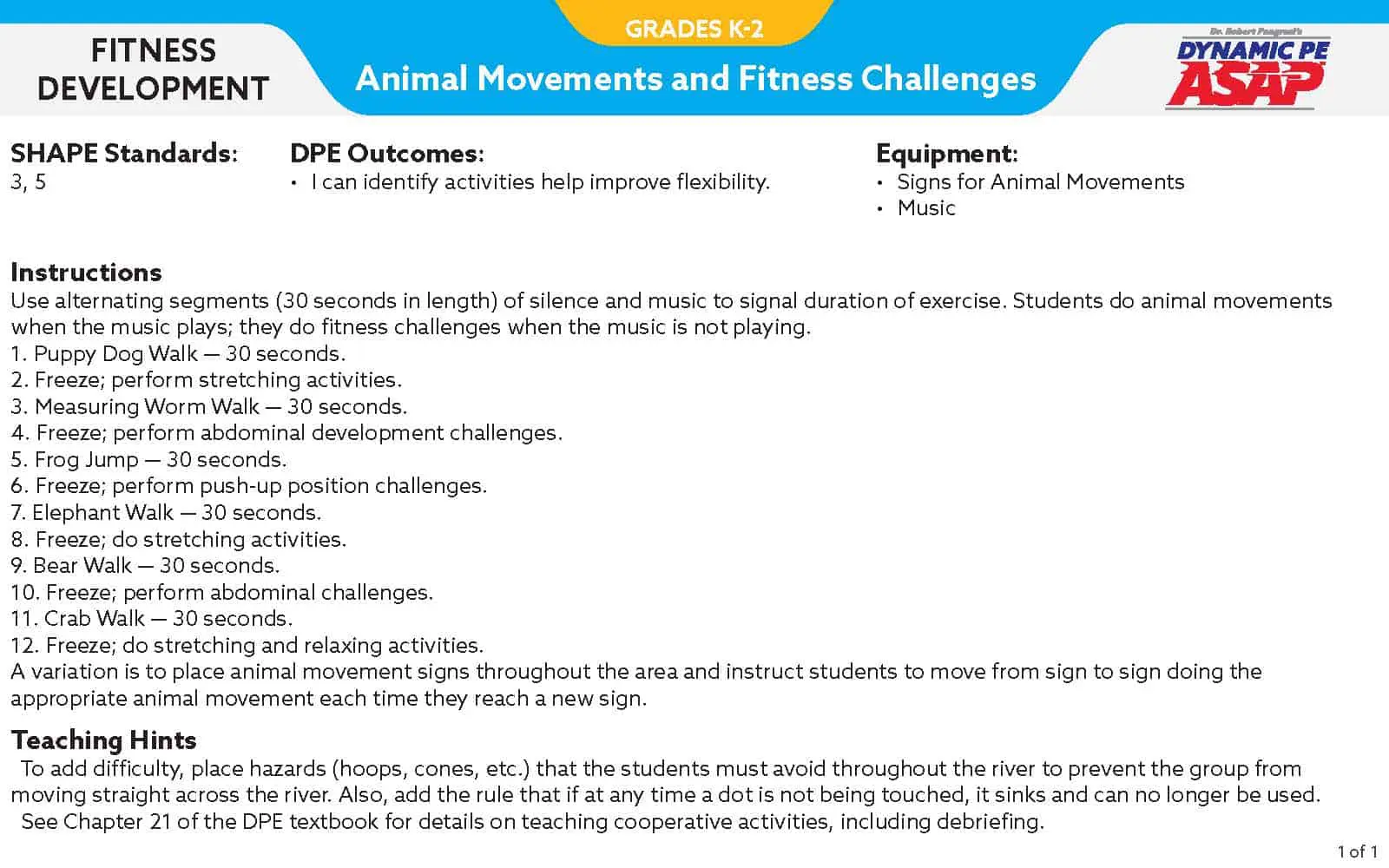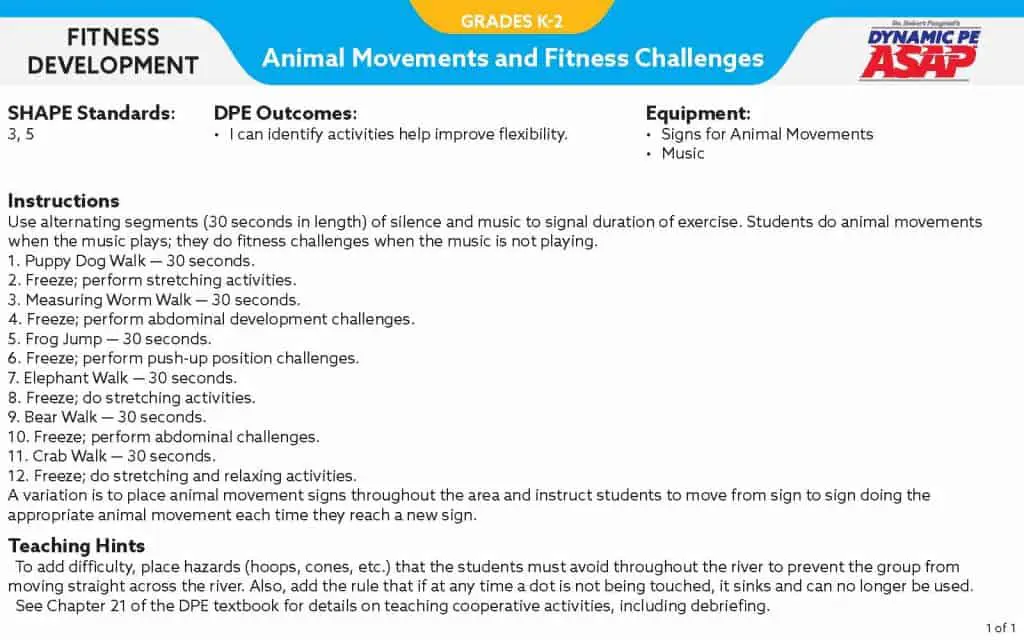 5. It provides assessments
Every lesson in Dynamic PE ASAP offers at least one assessment. Each assessment is created to measure one outcome that was used to guide the development of the learning experiences. A variety of assessments, including teacher questioning, teacher checklists, self-assessments, peer assessments, written exit slips, and bike racks are used. Like the rest of the materials, the assessments are flexible in nature and developed to allow teachers to print them out or to provide them electronically when appropriate.
DynamicPEASAP provides teachers with a ready-to-use, flexible standards-based curriculum. Check it out and let us know what you think. tHRIVE!