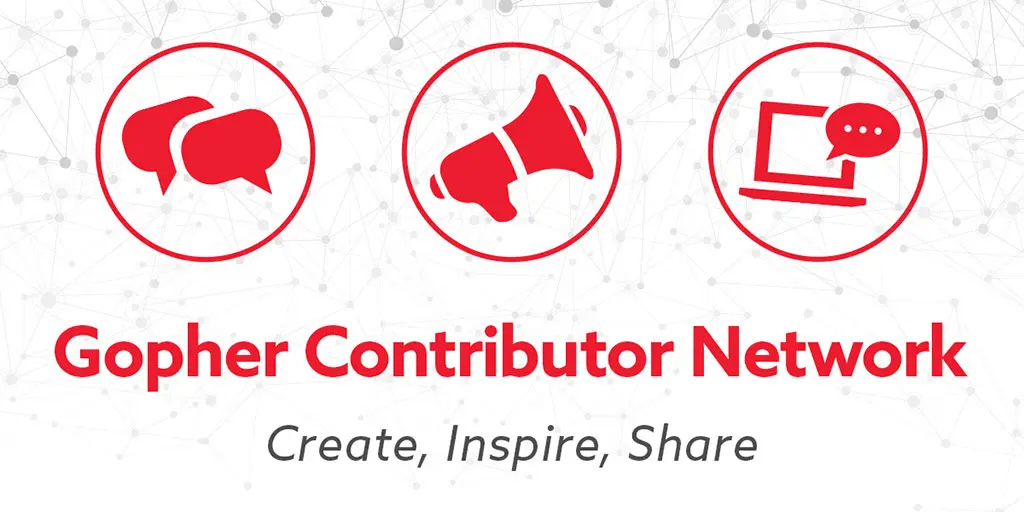 Many websites and social media sites offer a platform for sharing personal competencies and promoting or selling equipment and programs. Gopher's intent is to focus our professional development site on teaching strategies, instructional ideas, and novel games and activities in many different formats. We encourage you to submit videos, podcasts, blogs, teaching tips, fitness and lifetime activities; to name a few. Gopher's intent is to encourage greater participation from teachers as we strive to contribute to the profession.
The following guidelines will be a guide as you prepare to share your expertise with other teachers.
The Gopher professional development websites are designed for educational purposes. Shared knowledge helps us all learn more. There are excellent ideas waiting to be posted.
Gopher offers the professional development program solely to help teachers and promote health and physical education. The intent is not to use it as a promotional website to sell equipment, but rather as a place where teachers can share and find information related to quality teaching.
Keep your contributions positive and constructive. It is easy to find fault or criticize, but more readers are attracted to supportive suggestions that are intended to improve and support instructional effectiveness.
Teachers are busy people and find it difficult to take more than five minutes to read, listen, or view the contributions of others. As you put together your thoughts, try to work within a concise and specific framework.
Be passionate in your writing and speaking. Assume you are speaking to one teacher and make it personal and heartfelt. Don't write about yourself; teachers are interested in your ideas and suggestions rather than learning about who you are and all the things you have done.
The following application form is a chance to make yourself known to the Gopher professional development staff. Our desire is to identify fellow professionals who want to share. You are encouraged to fill out the form below: