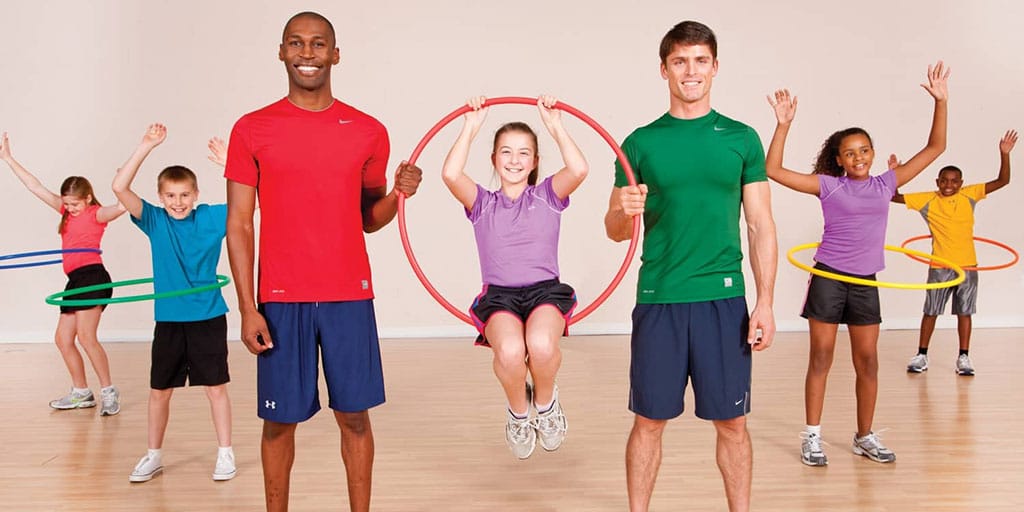 [0:02] On today's PE Express podcasts, I'm going to share with you some tips and tricks for hula hooping and my favorite source to find all kinds of hula hoop games.
Finding the Right Hula Hoop
[0:21] Hula Hooping could be so hard for some students, but I discovered a few helpful tips and tricks to help my students be more successful. First off, you gotta have the right hula hoop. There are so many different hula hoops on the market, different sizes, different weights, different thicknesses to choose from, and even the material that the hoop is made from is something to consider when you're purchasing a hula hoop. You wanna make sure that your hope is going to be durable and won't get miss shaped. This is why I only choose DuraHoops from Gopher.
Which Size is Right for my Students?
[0:50] I actually only purchase one size. It's kind of a one size fits all thing. I know they come in a lot of different sizes, but I only purchased the 36-inch hula hoop. It's actually easier for students, especially a beginner to hula hoop with a larger hoop that has some weight to it. A larger hoop will allow beginners more time to think and react with proper hip movement to be able to keep the hoop going around their waist. Teaching hula hoop for me begins in kindergarten, so I only purchased a 36 inch. That way I'm not purchasing different sizes. It stores well together because they're all the same size.
Hula Hooping Technique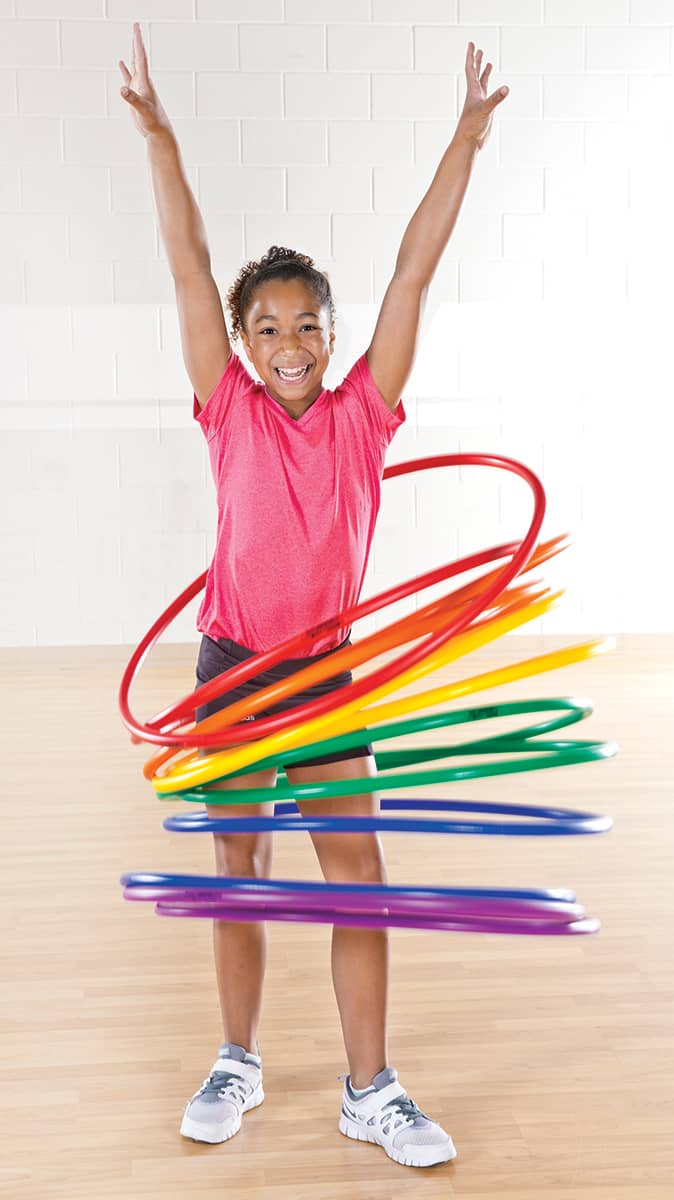 [1:22] All right, the next big thing to know is you've got to teach your students that your hips don't actually move in a circle. I know it's a shocker to a lot of people, but your hips don't move in a circle. Moving your hips in a circle emotion while actually slow down your hoop and make it more difficult to keep up around your waist. One of the most helpful hints I give my students is your hips mimic the stance of your feet. If your feet are front to back your hips, move front to back. If your feet are side by side, your hips move side by side. With this tip, my students easily understand the proper movement for them to be successful.
Start Position and Initial Push
[1:58] Starting the hoop could be a little bit tricky, especially for my little ones. Trying not to teach them to spread out their arms the full width of the hoop. I let the students know to hold the hoop at the small of their back and with your hands close to their pockets or hips. This helps them to start the momentum they need to keep their hoop above their waist. With these verbal cues and tricks and tips, my students are successful in no time hula hooping around their waist.
Hula Hoop Tricks
[2:21] Once my students become confident hula hooping around their waist. Then we add different tricks that they could do with a hula hoop, like going down on your knees and coming back up or trying one knee and coming back up. Walking with the hula hoop, jumping, making the hula hoop travel to above your shoulders and back down, or sticking your hands in and out of the hula hoop. So many different tricks that you could do.
The Most Challenging Trick
[2:42] The trick that my students find most difficult to master is going to be going down on one knee or two knees and coming back up. The best way to learn this trick is actually to learn it backwards. So starting on the ground on your knees, either one or two, getting the momentum of the hoop to start swinging and then standing up.
Hula Hoop Games and Activities
[3:00] There are so many different ways to use a hula hoop other than just around our waist and also a ton of games using hula hoops. All of my favorite games using Hula Hoops could be found on peuniverse.com. There are hundreds of hula hoop activities for you to search through, and the filter feature on PE Universe is helpful to narrow down your search results.
But what I love most about the activities loaded on PE universe are all of them are in video format. Some of my favorite games using hula hoops are Hula Wars, Satellites, Backyard Bash, and let me not forget to mention Cha Cha Hula so you could check out my favorites and many more on peuniverse.com.
Related Articles:
Equipment You'll Love!