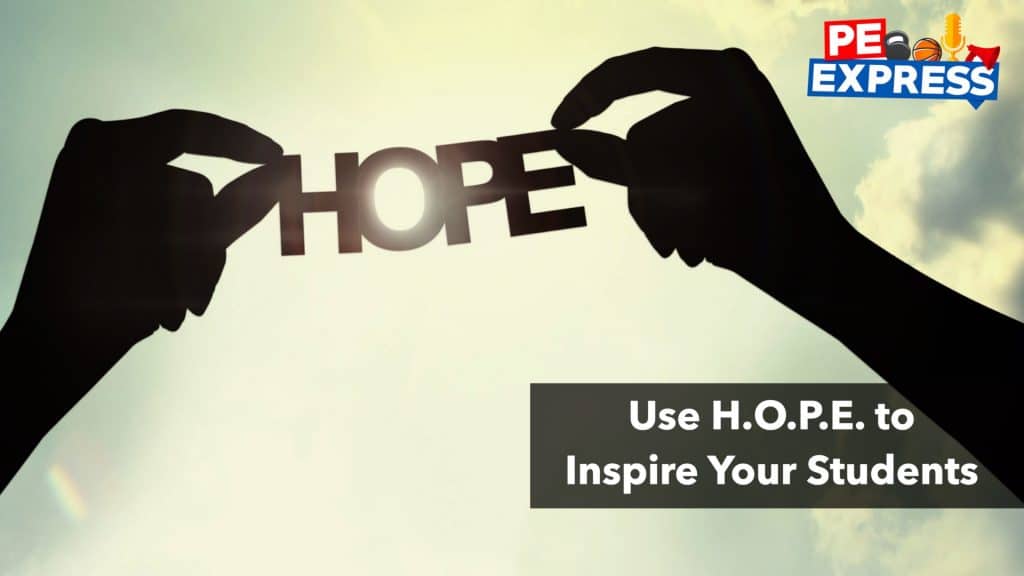 Episode Transcript:
You know hope is a wonderful word and I use it as an acronym to remind me of the type of teacher I want to be. Let me tell you a bit more.
Teachers as a group give our society hope, the hope for a better future, the hope that kids can amount to something, the hope that kids will have a better future than their parents. It's a wonderful thing, and nowhere else in society is as much hope delivered day after day after day as it is in schools in our country, but teachers. So when hope is lost, we become cynical and it fosters pessimism and destroys our personal belief that education can help students build a better life. So I always try to resort to the word Hope to remind me what I need to be. Let me use it as an acronym.
H is for helpfulness and I think every teacher should walk in there with the idea we're helping students each day become the very best person they can become.
O is for optimism and we need to carry an optimistic spirit that everything is getting better, that we will prepare students for a better life, that our job and ourselves are becoming better each day and we're becoming quality teachers.
P is for positive expectations. I'm a great believer in high expectations for my students and they have to be positive. Once I start thinking a student can't accomplish much and can't be much, I lose hope for the betterment of that youngster. I need to stay convinced that I can help every youngster become better.
And finally E is for equity. I think every student deserves an equitable chance of reaching success. Uh, whatever it is, whether it's graduating, learning a skill, feeling part of a group, every student deserves that opportunity and the right to do so.
So the next time you need a reminder as to how you might want to be in your gym or activity space, think about the word hope, helpfulness, optimism, positive expectations, and equity. Thank you and have a great day.