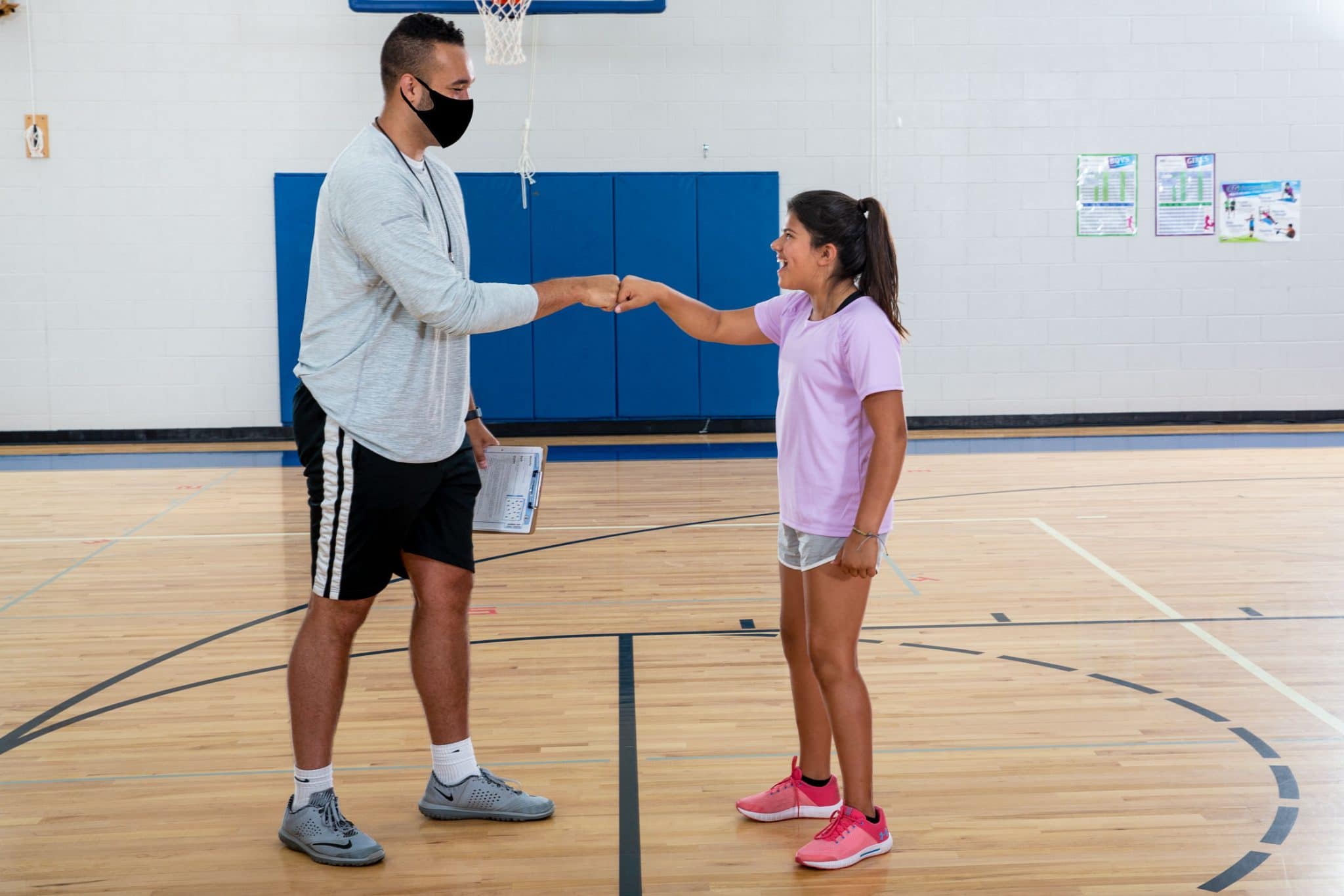 [0:03] Where do kids learn to be better people, I maintain, in physical education, and there isn't a better place and a better laboratory for teaching personal values.
[3:34] I once had a discussion with a couple of teachers in which they were complaining to me about the behavior of students and saying, "Boy, if only I could just teach physical education activities and skills, do my drills and not have to spend so much time on management. It would be great. I would love this profession then." I said to them, you know what? Probably the least important things you teach in physical education are the skills, drills and game activities. That what's really important is how you teach them to be better people, how you make better human beings as young ones that come to you. And I would go on to say if you don't change their behavior, who will? Where else in society will they learn the proper behavior and how to behave properly?
Reinforce desirable behavior
[1:30] So there are a few things that I want to say to you about that, and that is the first place to start when you're trying to change behavior is to reinforce desirable behavior. Oftentimes we correct behavior, but we let desirable behavior pass without a word said and if you don't take the time to reinforce it, it's not going to occur more often in the future. It's important that you mention it, that you call it out specifically, and that you tell them exactly what you liked about that positive behavior.
Be a corrective agent
[2:07] Secondly, you do have to be a corrective agent. If you never corrected behavior, there would be no change. They would come in with certain behaviors, and they'd leave with those very same behaviors. So it's absolutely crucial that you correct their behavior and do it in a constructive manner. It's very clear that just saying positive things all the time to students will never change behavior. The ratio generally is about four, five positives toe one corrective feedback, and that will generally result in the most positive growth in behavior change. But again, corrective behavior is laying out specifically what was incorrect about your current behavior and then telling them, this is exactly what I want you to do this time, thank you and being very constructive and very unemotional about laying it out.
Students will remember how you made them feel
[3:13] PE, I can't think of a better place for value discussions. They can learn about respecting others about winning and losing with dignity and helping others when they're down and out. Our profession has a great opportunity to really make better human beings, and I want you to teach skills, drills and use those drills in activity, but not at the cost of personal values. Make kids better people. Remember at the end of the day, it's not what you taught that kids will remember, but how you taught and how you presented it to him and how you treated them. Those are the things that they'll remember. Those are the things that will make them love physical education for a lifetime. So go out and be the kind of teacher you can be and really help them with those values and don't be feeling bad because you're correcting behavior all the time. That is your job. Remember, no consequence, no change in behavior. Have a great day. Thank you for being teachers. Thank you for making kids better people.