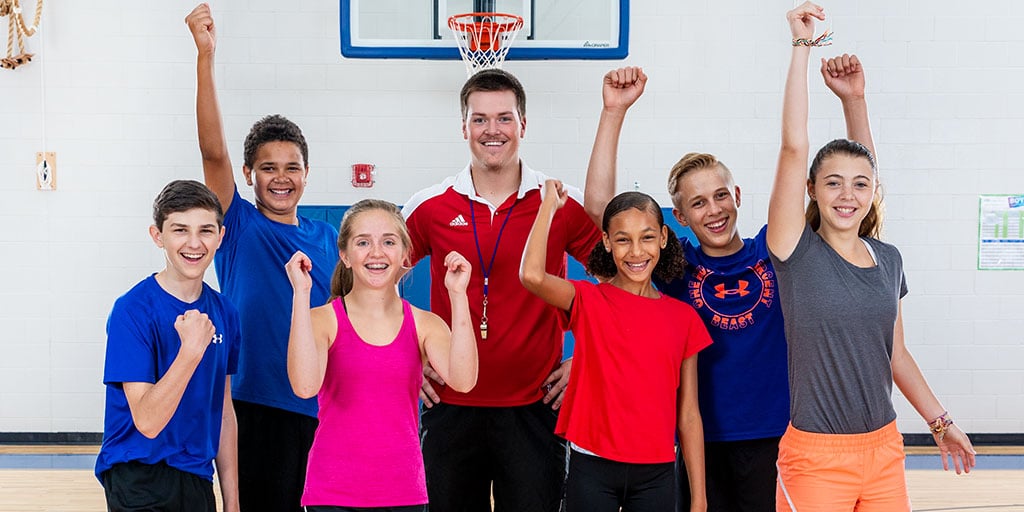 The most important thing to be an effective teacher:
Relationships:
Motivating unmotivated students can be very challenging in middle school physical education. Remember that all teaching and learning starts with relationships. Kids don't care to learn or work hard for someone who doesn't care about them. Some quick points to help you start to build relationships with all of your students:
Greet your students at the door
Know their names
Know their interests
Find out what motivates them
Let them know you care
Show them your high expectations for yourself and for them
Remember the pygmalion effect:
Research shows that how a teacher views a student greatly influences how the student behaves and performs in the class. If you see a student as a "little monster," that is how the student will typically behave. If you see the student as lazy, that is typically how they will perform. In other words, what you expect is what you will get from a student. Start to see every student as a hard working student and stay positive with him or her even when he or she is being lazy. This change in your attitude will, over time, affect their attitude toward your class.
Create a mastery climate:
Every day emphasize that you are more interested in their effort and attitude than their skill level. By creating an atmosphere where everyone is accepting of mistakes and failed attempts during the learning process, all students will feel more comfortable at their own skill level. When the behaviors of all students are respectful and encouraging to others, then individuals in your class will feel confident to give good effort in all situations.
Related Articles:
– 4 Great PE Games for Middle School
– Teaching Yoga in Middle School
– 5 Resources to Take Net Games to the Next Level
4 key points to emphasize to your students during every unit
1. Connecting Brain With Body
The units we are teaching are just the tools to help you develop your connection between your brain and body. You will need to have many skills in your career and life that require your brain to work with your body. This class is preparing your brain and body to be ready for all the amazing skills you will be performing later in life. Working to develop new physical skills now will allow for quicker learning and more success in your future.
2. Cooperating and Working As A Team
Every career will have times that you will need to work as a team, so this class is preparing you mentally for your future. Are you able to communicate, problem solve, and be successful while working with many teammates of different skill levels and interests. The team building skills you learn in physical education class are preparing you for amazing success in your career field.
3. Getting Physical Activity – Fit For Life
The activities we do in this physical education class will give you the knowledge, skills, desire, and confidence to be active and fit for life. You will learn how to take care of your body, how to set goals, and how to move in a variety of ways with confidence. Since research shows physical activity improves your brain function in other classes, this class will also enable you to be more successful in other classes.
4. Developing Character and Positive Habits
Research shows that positive habits and the development of character traits such as integrity, perseverance, passion, accountability, self-discipline, and compassion are vital to the success of any student. This class will challenge you in many ways and provide the learning platform to help you develop positive life habits and character traits that will lead to you being successful in school and life.
Summary:
Motivating middle school students in physical education class is not easy and it requires great planning, patience, and a lot of love. Helping students to have a vision of their future by continually discussing their interests, hopes, and dreams will enable you to better connect your class to their lives. This connection, along with the relationship you continually form with each student, will produce the behaviors and performance that you envision your students accomplishing each and every class. Your expectations need to be clear, but so does your love for all students!
Top Equipment for Middle School Physical Education: