Teaching any subject, including physical education, in middle school can be challenging, but it can also be exciting! Middle school students are incredibly energetic and enthusiastic! They're willing to try just about any activity at least once, as long as you as the teacher, are energized and passionate about your teaching. Below are middle school physical education games that are full of movement, fun, and a bit of competition.
Super Fruithead
I love to take games and change their names so that it is catchy and sometimes silly. This is a version of "Fishy, Fishy, Cross my Ocean" and Fruit Salad. I have used this game with my PE classes and after-school teams for conditioning. It is a tag game where students need to run from one end of a field or gymnasium to the other when called by the "Super Fruithead".
How to Play:
Assign all students a fruit (we always change up the fruits and use exotic fruits to make it more fun)
The Super Fruithead calls out a fruit, "Avocados!", then all of the avocados must run from one end of the field to the other without being tagged by Super Fruithead
If a student is tagged, they become a "Fruit Minion" and help the Super Fruithead tag from then on
The last student tagged becomes the Super Fruithead for the next game

Fitness Tic Tac Toe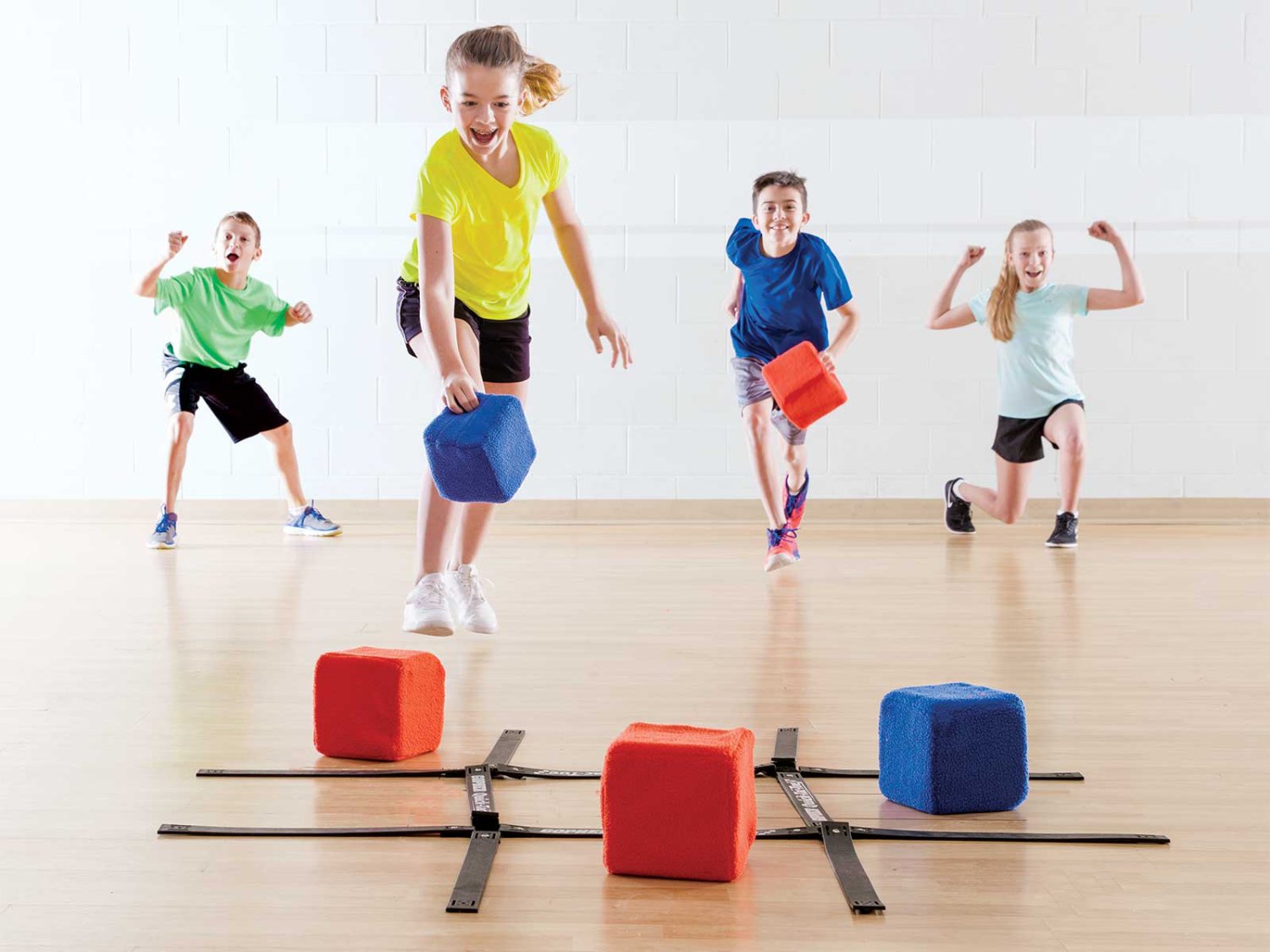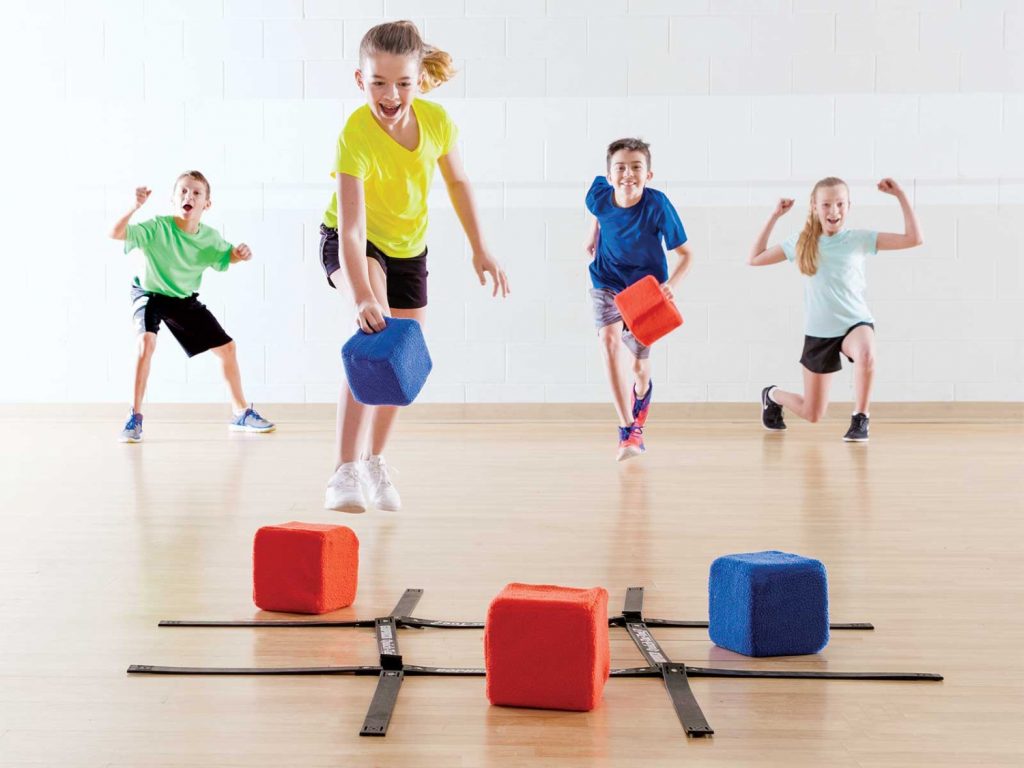 My students really get into Tic Tac Toe! You can set up as many games as you want with as many kids on a team as you want.
How to Play:
Set up a tic-tac-toe grid (or preferably more so the kids are more active)
Have the two teams start about 20 yards from the grid
Each team has a specific color of bean bags (4-5 per team)
Teams line up and when the teacher says "GO!", one member of each team runs down to the tic tac toe board and places a bean bag on the board
The student then runs back to their team and the next team member goes
Team members continue to run back and forth because they can change/swap their bean bags to adjust to their opponents' moves
The running and game continues until a team wins

March Madness 3 vs 3
This is a more traditional game, but the kids look forward to it year after year. We wait until March to coincide with the NCAA tournament to create more energy. I particularly like this unit because it teaches the kids how to play 3 vs. 3 basketball, which is a transferable skill throughout life – in their neighborhood with friends, after work in the gym, or later in life in an adult league, etc.
How to Play:
Each class works on 3 vs. 3 basketball skills leading up to the tournament
Students are taught all of the fundamental basketball skills along with how to play a 3 vs. 3 game on one net
Each class is divided into co-ed 3 vs. 3 basketball teams and they choose their own team names (they love this!)
Use a round-robin tournament in each class
The teams that win their class can play after school at the end of the tournament for fun and for the "school championship". The students LOVE this unit and tournament!

NitroBall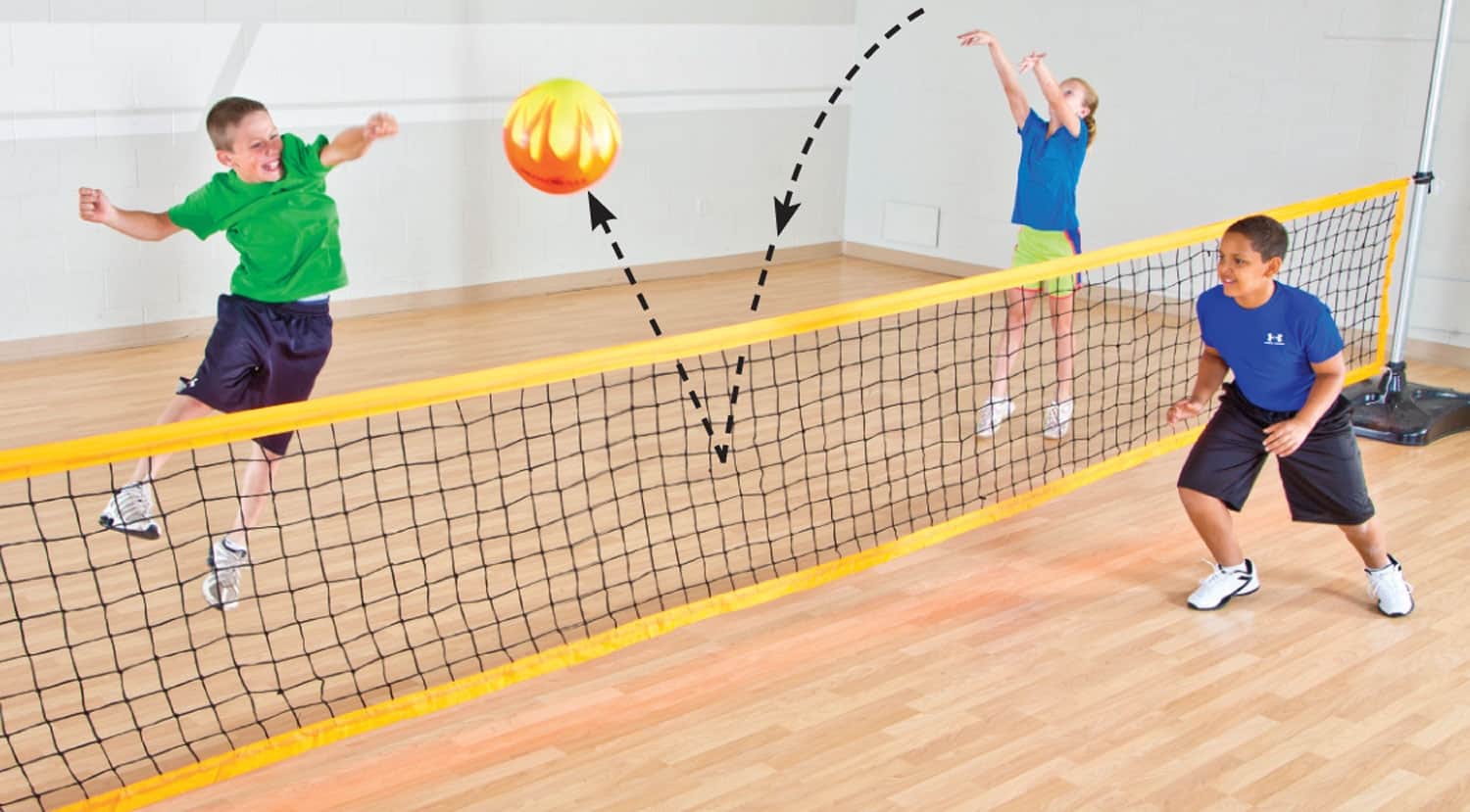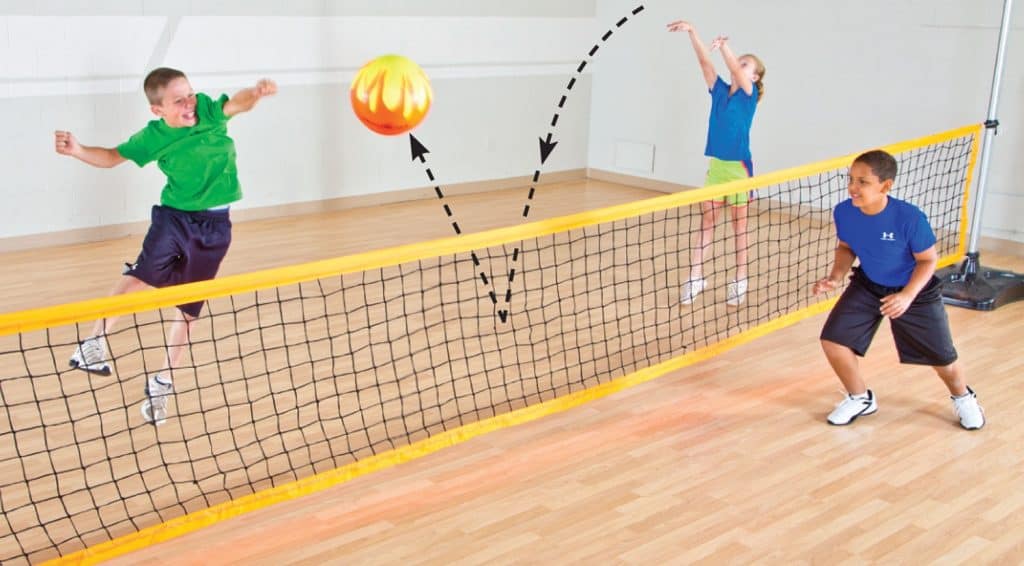 Being completely transparent, I might be a little bit skewed here as I helped invent NitroBall™ with Gopher. With that being said, my teaching colleagues insisted that I include it, as they say that their students love this game.
NitroBall™ is a version of "inverted volleyball" that can completely amplify the ability to utilize your tennis courts for something besides tennis.  This fun physical education game can also be set up inside and coincide with your badminton, pickle ball, or other net games units.  The Basic NitroBall™ Set includes 2 balls, 1 net, a storage bag, and instructions. The only adjustment I would recommend for younger grade levels is to add a few more players to the court to maximize participation and the fun factor.  NitroBall™ is typically played with 4 players per team but you can definitely move that number to 5 or even 6 players at the younger levels.
To begin play, the server underhand serves the ball over the net into the other team's court. All serves must be underhand. The serving team must let the ball land in their court before striking the ball (with one or two hands)–every hit can only be made after the ball bounces off the floor–the only exception is the serve.
Each team can hit the ball a maximum of three times per side before the ball must go over the net–blocking is not permitted because the ball must bounce off the floor before being hit.
First team to score 21 points is the winner. Learn more about NitroBall!
So there you have it, 5 middle school physical education games and activities. I'd recommend giving all of them a try and see what you think. Check back in and let us know how your students liked the games. Don't forget to share your favorite middle school physical education games and activities below.
Related Articles:
– Three Excellent Flag Activities and PE Games for Elementary by Mike Graham
– Exercise in Disguise: Fun PE Games and Activities by Carolyn Temertzoglou
– Super-Size Your Target PE Games with SturTee! by Jessica Shawley
More Middle School PE Games: