Equipment should not prevent you from doing your job to the best of your ability. Whether you have no equipment or minimal equipment, you can still be a successful and effective teacher. Below are some ideas on how to keep your students moving and learning no matter your budget.
No Equipment – No Problem!
1. Balloons
There are a variety of activities that you can do with a balloon including kicking, striking, hitting, keeping off the ground. You name it and you can do it with a balloon. Make sure you use 12-inch balloons, they last longer. You can get a pack of 15 balloons for 1 dollar at your local Walmart.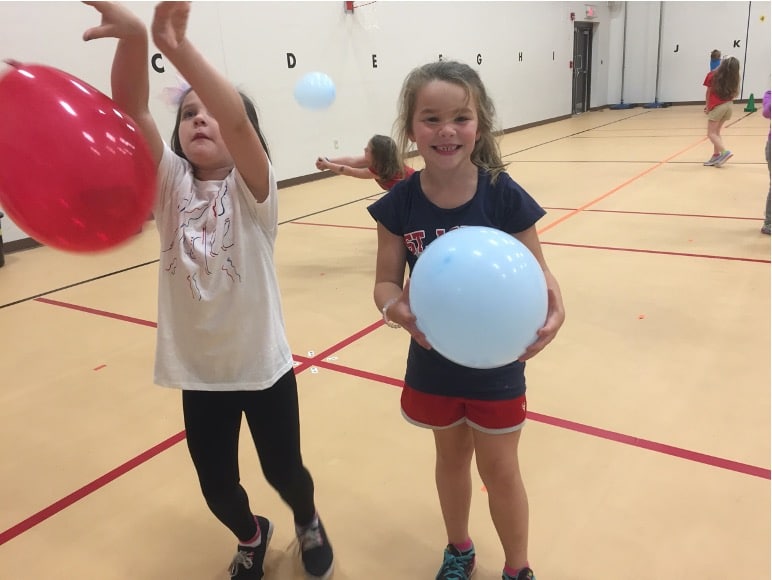 2. Grocery sacks (bags)
If you go to a local grocery store and ask, they more than likely will donate grocery sacks to you. You can always take up a donation from your teachers. They always seem to have extra. You can use grocery sacks to juggle, throw in the air as a target, or wad them up into a ball to throw/kick. Here is a video on how to use grocery sacks for juggling skills.
3. Show me
I think we forget the power of demonstrating a skill. When we learn new skills or review, I always ask my students to "show me". Let's do it and say it. For example: for an underhand toss – back, step opposite, toss. Even if you do not have any equipment, your body and muscles are always working and learning.
Low Budget – Must Haves!
If you have a small budget, these are a few PE equipment must haves that you can use in almost any activity that you choose.
Any size, or shape. You can choose the same color, different colors or even ones with exercises on them. You can use spots for markers (where to stand), a target (where to throw/toss), or use for kicking/tossing. So many options! We played The Floor is Lava with our poly spots while reviewing locomotor skills. They got to balance different ways on the poly spots to avoid the lava.
What can I say?! You can toss, throw, roll, kick, strike, etc. Also, if you accidentally get hit, it's foam so everyone will be okay and the rubber coating on top helps them last longer. Also, these are very easy to clean quickly.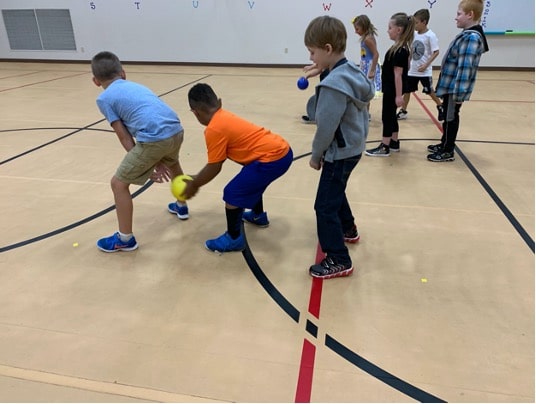 These things can be purchased at your local store or online but they are worth it! You can keep the noodles long, cut them in half, cut them in fourths or cut them into small donut pieces. The options are endless! You can use them for tag games, for balance, or as poppers for fine motor skill practice. I could go on and on. Check out the photos for noodle options.
What is your favorite low budget equipment to use in PE? Continue the conversation and share your ideas in the comment section below!
Related Articles:
– 4 Tips for Managing Recess Equipment [Interactive] by Lynn Burrows
– Tips for Taking Inventory in PE by Aaron Beighle
– Small Space Games: No Gym, No Field, No Problem! by Shannon Jarvis Irwin
Related Equipment: