Thermometer, speedometer – no, it's called a pedometer! Teaching elementary physical education is an adventure every day! Elementary children are honest and impressionable. For the last 25 years, I have had the greatest job in the world – teaching elementary physical education and making a healthy difference in the lives of my students. I have used pedometers my entire teaching career and have used different vendors but after I was introduced to Gopher's FitStep Pro downloadable pedometers, I knew I would never go back.
An Easier Way to Track Pedometer Data
Pedometers have always been that one piece of technology I couldn't teach without. It kept me on target with how physically active my students were in class, plus it also held my students accountable for their own physical activity level. It was no longer a subjective evaluation of my students. I had the data to prove their activity level. The problem was having 10 classes a day, classes going back to back, that pedometer score became just a number. I used log books for a few years. I had my students record with paper/pencil their daily step counts. This gave me data, but it was time consuming and we lost 5 minutes of instruction time each day to record this data. However, I would do it all over again because the data provided much information. We used that data to set individual goals, analyze their activity time, while giving my students the tools they needed to understand every step counts. After attending the Wisconsin Best Practices in Health and Physical Education Symposium at UW-Stevens Point one summer, Gopher Territory Sales Rep, John Dooley introduced me to Gopher's FitStep Pro downloadable pedometers and my teaching practices changed yet again.
Advanced Reporting Keeps Students Motivated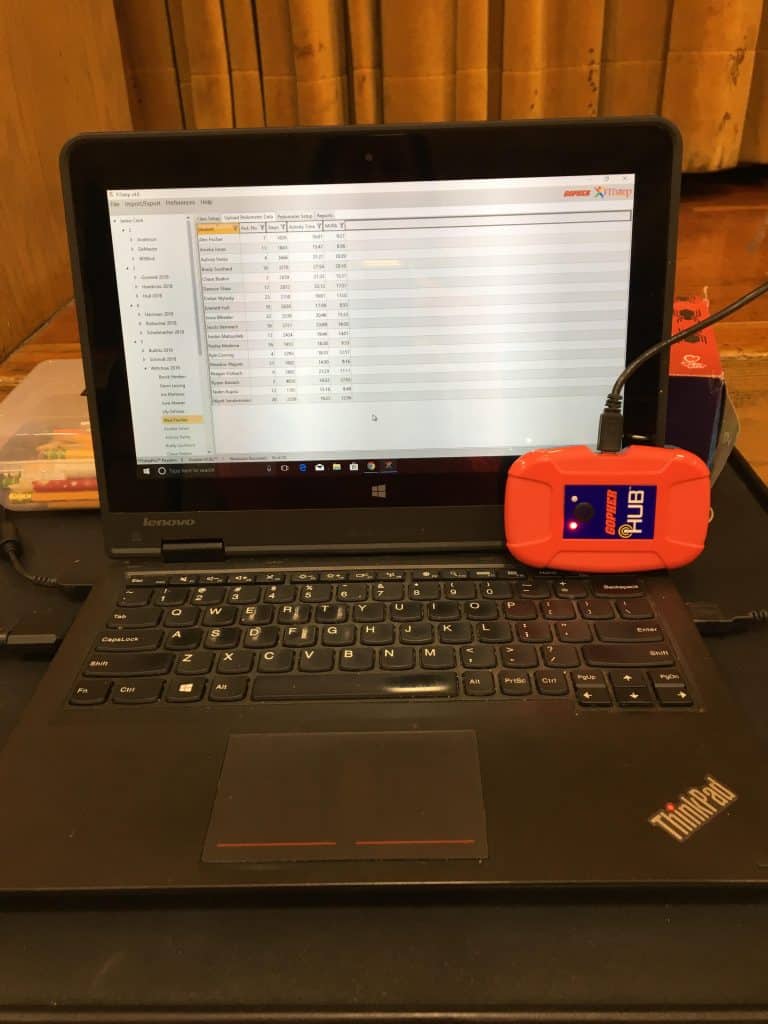 Gopher's FITStep Pro downloadable pedometers were amazing! Frequency, Intensity, and Time, these pedometers provide all the data you need. It cut my recording time down from 5 minutes to 2 minutes with the upload capabilities using the data reader to instantly transfer the data from the pedometer to my laptop. My students understand every step counts and are motivated beyond words by the data these pedometers give them. The software is amazing and user-friendly. It gives me individual reports, daily reports, weekly reports, monthly reports, customized reports, to class reports including step counts, activity time, and moderate to vigorous physical activity. This data can easily be shared with parents and administrators as well. As a teacher it also allows me to personally analyze each lesson and make sure I met my own activity level goal for that particular lesson.
The FITstep Stream: A Complete Game Changer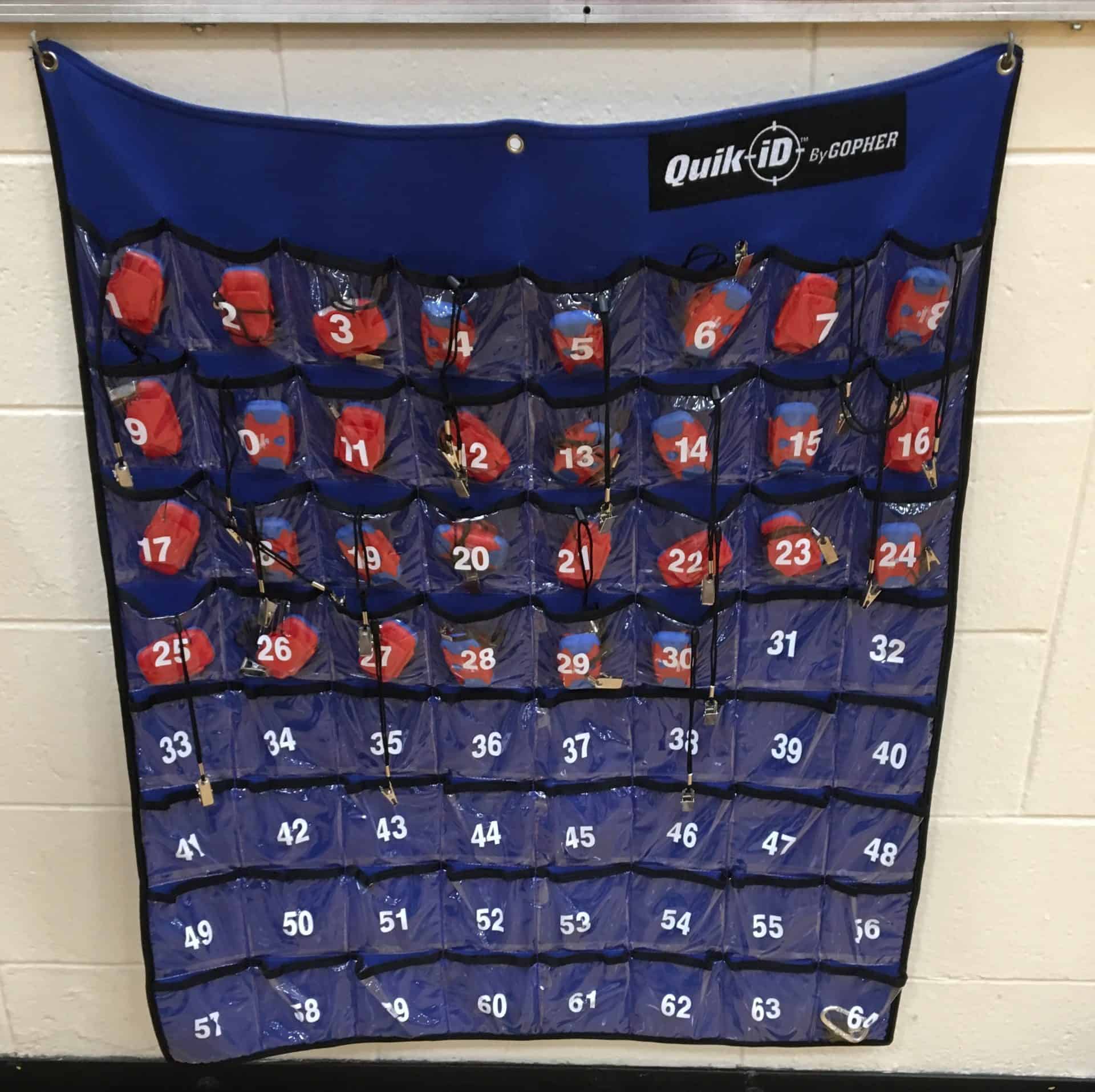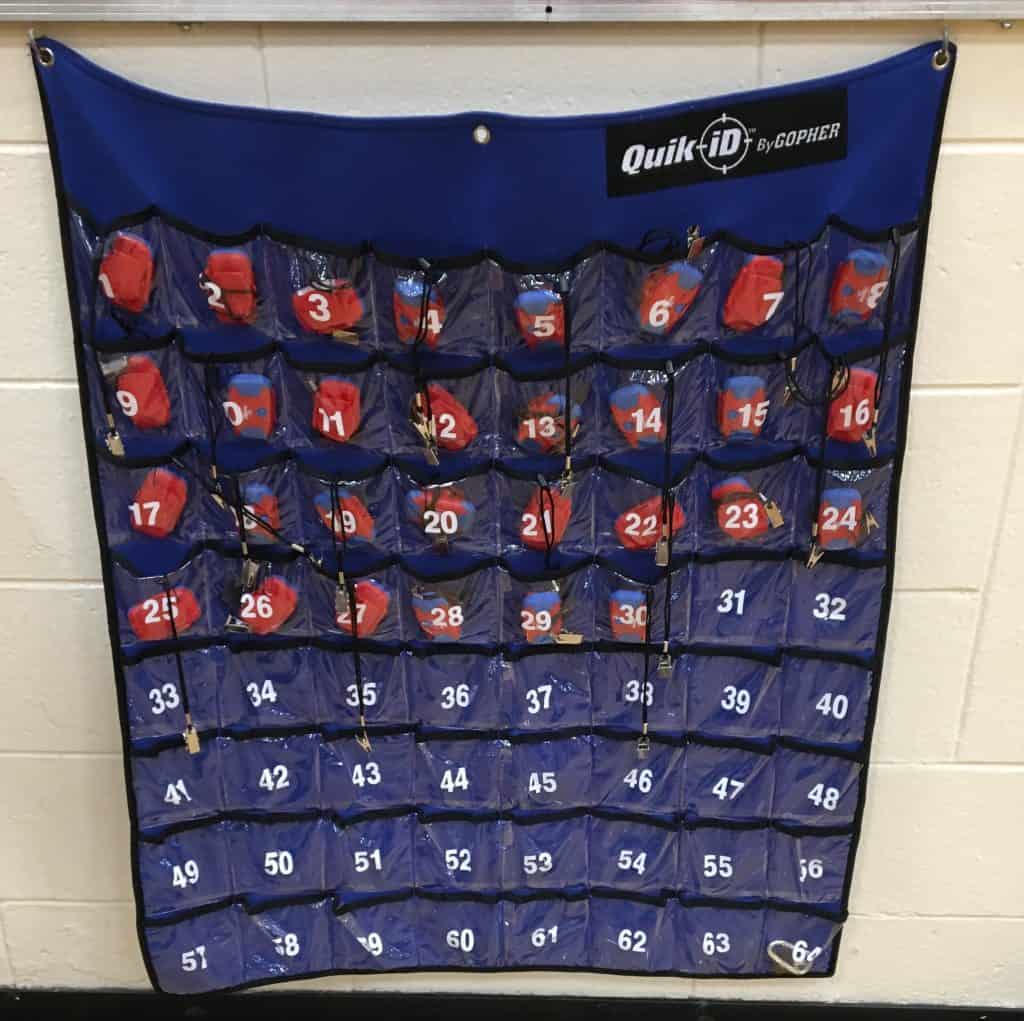 Just when I thought things couldn't get any better, they did when Gopher introduced the FITStep Stream! WOW! GAME CHANGER!!!! The FITStep Stream pedometers are amazing, amazing, amazing! Did I say AMAZING? The wireless technology now allows you to upload an entire class in seconds, yes seconds, with the push of the blue button. The information from the pedometer gets transferred wirelessly through the Gopher Hub within seconds. In the world of 30-minute elementary physical education classes, this time saver adds up to hundreds of additional minutes of instruction throughout the entire school year. Gopher created a product that is first class! I can't say enough about it other than if you don't have it, you are missing out!
My students wear pedometers every day in my physical education classes.

Bonus: it is part of our classroom procedures and a quick and easy way to take attendance as everyone has an assigned pedometer number with Gopher's QuikID numbered pedometer pocket storage system.

Gopher created a great video that covers many of the FITstep Stream features. Watch it below.
---
---
How I Use Pedometers In My Teaching
More than a step counter! The FITStep Streams are a very powerful tech tool for kids. I teach 2nd grade — 6th grade. I use the step counter mode primarily with my 2nd graders. Then as my students progress through the grades, we use the activity time mode and MVPA mode to teach a natural progression of what the difference between activity time and moderate to vigorous physical activity is.
Quality! I have always lived by the adage, you pay for what you get. Gopher stands by their quality products. The customer service is amazing! Our territory sales rep, John Dooley is in our schools often, visiting our PE classes, seeing firsthand what we need as physical education teachers. I can't say enough about the quality products I have gotten through Gopher. They are one of the few companies that stand by their products with a 100% guarantee, while believing they want to put in our hands the type of product that will last, withstand, and meet the curriculum needs of my program, not just a piece of "fun" equipment to use without purpose.
The FITStep Stream pedometers should be a staple in any quality physical education program. In our data driven world, this pedometer is essential! There aren't too many things I could live without in my teaching. These pedometers are one of my must-haves and hope they are one of yours too! I can be reached by email at jclark@waupun.k12.wi.us, or follow me on Twitter at @phyedjackie.
Related Blogs:
– Instantly Measure Students in PE with Pedometers by Jason Gemberling
– Leveraging Technology for Grading and Assessment in Physical Education by Mike Graham
– The "Meet or Beat" Challenge: 3 Simple Ways to Motivate Students Using Pedometers by Jessica Shawley

Related Equipment:
– FITstep Stream Pedometers: No wires needed—our newest pedometer allows you to capture MVPA data with just the push of a button!