Having no previous experience or major exposure to yoga in PE was a barrier when I first started teaching. Thankfully, a district curriculum adoption and realignment process helped me reflect upon the purpose of my program and better align to SHAPE America's national physical education standards. This helped me realize the need for incorporating yoga and flexibility training into my teaching to better meet student needs and expose them to a wider variety of lifetime activities.
I began my yoga teaching journey by seeking those around me who knew more than I did about the subject. These folks were fellow building colleagues, local instructors, and university professors. When attending state, regional, and national professional development conferences, I sought out yoga sessions and kept in touch with the presenters. I also read blogs, journals, and asked for support when needed through the online physical education community on Twitter and Voxer.
Needless to say, what was once a barrier in my teaching has now helped me raise the bar in my program. Yoga in PE is something I really look forward to teaching. The way yoga helps the body and brain feel is a huge benefit for not only my students but also myself. Here are a few of the yoga tips and resources that helped me get started.
Why Teach Yoga & Flexibility Training?
Increases flexibility and strength and is a great lifetime activity.
Calms the body and mind. Helps reduce stress levels.
Can be linked with the importance of mindfulness.
Aligns with state and national standards – teaching about the FITT Principle for flexibility training, for stress reduction, as a lifetime activity, etc.
Safety Tips for Students:
Stretch to slight discomfort, NOT pain!
Be mindful of how your body feels when completing stretches.
Modify the pose to work for you.
Remember to breathe! Breathe in through the nose and out through the mouth. With each exhale, you may be able to stretch a bit more.
Establish Class Expectations:
Be safe. Stretch safely. No pain. Remember to breathe.
Be on your mat: Hands and feet to yourself. Stay on mat. Enjoy your own space.
Be positive. Try new things. Use kind words with yourself and others.
Be in the moment. There will be silly time (games), challenge time (trying new poses), and quiet time (relaxation). Respect the moment and be your best self.
Personalize Each Pose:
I teach students how to modify to their ability and comfort level by teaching the pose in layers of complexity or pose progressions. I try to break each pose down into 3 levels of challenge with the goal of all being able to at least try Level 1. I teach all 3 levels of the pose and then have students pick their level of challenge to further practice the pose and try holding it for 30-60 seconds.

Example Tree Pose levels: Emphasizing the Feet
Level 1: Both feet on ground, main foot planted, other with toe touching and knee open to the tree pose angle.
Level 2: Balance on the main foot, other foot off ground now with heel pressed low against calf muscle of the main, balance foot.
Level 3: Balance on main foot, other foot off ground and pressed up above the knee (inside thigh) for the challenge level (typical tree pose).
Resources & Materials:
There are so many resources and materials available. Here is a small list to help you:
Book: Yoga for You: Feel calmer, stronger, happier! (Good For You) by Rebecca Rissman. A book written in kid-friendly language that has a little bit of everything to share about yoga and mindfulness for youth. I infuse snippets into lessons.
App: YogaStudio. This app helped me have a yoga class experience at home. Use it to help you learn how to teach poses and use it to expose students to technology resources that can help them be active at home. You can choose the level of challenge (beginner, intermediate, or advanced), time (15+ minutes)and your area of focus (strength, flexibility, relaxation, balance, or combination).
Article: Harvesting Harmony: Mindfulness in Physical Education, by Shannon C. Mulhearn, Pamela Hodges Kulinna, and Kent A. Lorenz in the Journal of Physical Education, Recreation & Dance (July, 2017). A wonderful article on both yoga and infusing mindfulness in physical education.
Blogs: Previous Gopher blogs on yoga that expand in other ways:
Equipment: Gopher provides some great equipment and resources as well!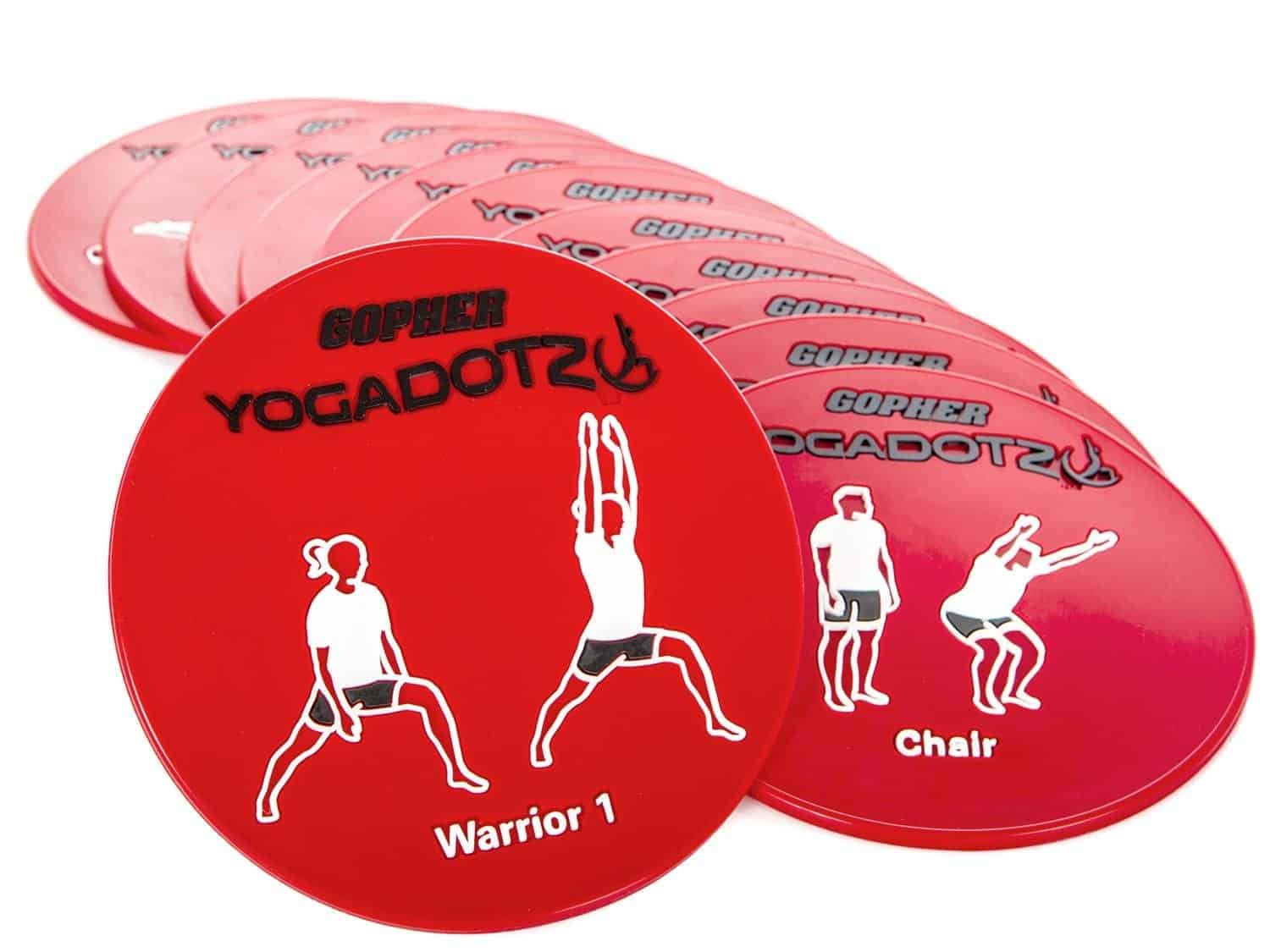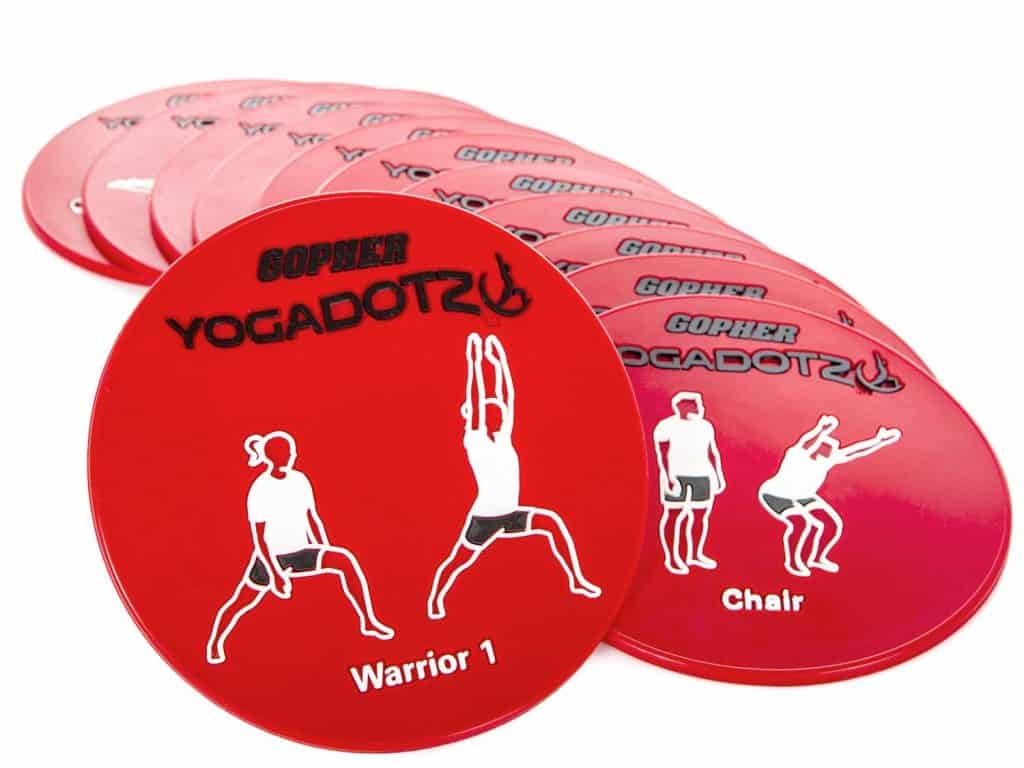 Continue the conversation…
What are your favorite yoga tips and resources? Share with the Physical Education family in the comment box below or on Twitter! @JessicaShawley, @GopherSport #physed #yoga