I am sure everyone can check off the usual list of PE equipment that is resting in our storage closets at this very moment. You know, whistles, cones of all shapes and sizes, every type of ball known to man, and the list goes on and on.
The following is a list of equipment that all PE teachers should try to get into those closets, even if it means begging your school's business manager! Or if you are fortunate enough, you will secure a grant, to really load your arsenal!
5 PE Essentials for High School Physical Education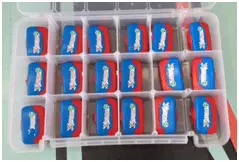 1. Tracking Devices
There are two different types that I would recommend, and both have their advantages and disadvantages and price is one of the biggest.
The first is Pedometers. My closet contains a very large quantity of pedometers and my students are wearing one for the majority of the school year.
​Check out Gopher's line of FITstep Pedometers that track steps, activity time, MVPA, and upload in less than 2 seconds per student!
Next, are Heart Rate Monitors. These are another great tool and can provide a tremendous amount of data and feedback for students and teachers. I do not have heart rate monitors at this time for a couple of reasons, but know several teachers who do amazing things with them.
The Optic Plus Heart Rate Monitor uses a wristwatch to track heart rate data. You can monitor heart rate, time in target zones, total exercise time, and calories. Live data can then be projected on the wall and reports can be emailed at the end of each class using the Gopher AssessTech Group Fitness App.
2. Fitness Testing Equipment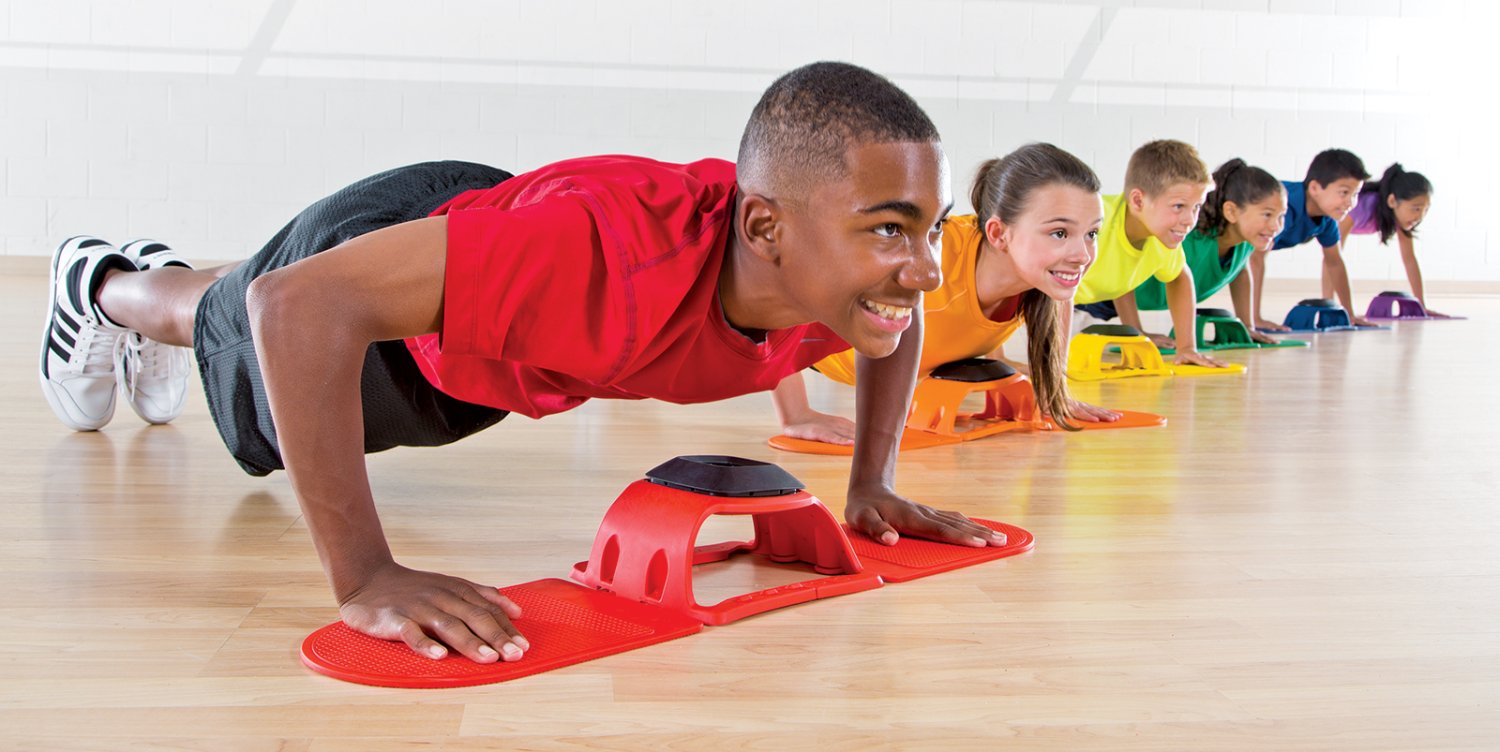 Electronic fitness testing equipment can help ensure proper form and accurate results. There are many tools out there including flexibility testers, push-up, pull-up testers, and curl-up testers. Gopher's AssessPro Rep-Addition Push-Up Tester is comfortable for students and can be adjusted to make sure students are dropping down to the recommended height. Every time their chest hits the console, it beeps and counts the rep on the display. At my school, we do the pacer test, push-up test, and curl-up test with students.
3. Tchoukball
This is a game that I saw at a conference and was very skeptical about, but decided to try anyway.
Check out this 1-minute video on Tchoukball!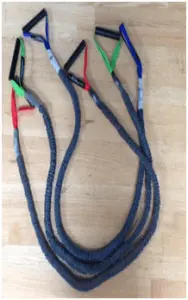 4. Fitness or Resistance Bands
Fitness bands are another piece of equipment that I think everyone should have in their closet. Bands are an extremely versatile piece of equipment that you can do a wide variety of exercises with. There are tons of advantages to bands, but my favorite two are that they work the muscle through the full range of motion on both the contraction and relaxation of the muscle, and that they are small and easy to store and transport.
Check out other great Resistance Band and Tube options!
5. Projector
The last piece of equipment you should get in your closet would be a projector. While I know this is not a true piece of PE equipment, it is a great thing to have for a lot of reasons.
These are the five must-haves in my closet and I know that many of you have must-haves of your own!
Make sure to share some of your favorites below because I am always looking to add equipment to my closet and I am sure others are too!